CASE 26
Greenpeace Japan, environmental NGO
(September 2020 - present)
By communicating our message in innovative ways, we are taking the opportunity to change our image
Greenpeace is a well-known environmental NGO (non-governmental organization) with a general consultative status with the United Nations. Their goal is to halt environmental destruction on an international scale. They conduct independent activities, without financial aid from governments or businesses, in over 55 countries and territories around the world. Greenpeace first worked with Hitoshizuku Inc. in 2016, on a sustainable seafood project (see CASE 08). And since 2020, they have been in regular consultation with Hitoshizuku regarding their branding. Sam Annesley, the Executive Director of Greenpeace Japan, has been involved in a broad range of fields in Japan—including environmental issues, peace education and cultural exchange—for many years. He looks back on his organization's approach to branding, and explains why they got in touch with Hitoshizuku.
Hitoshizuku immediately came to mind as one of the few PR agencies that fully understands the position of an NGO.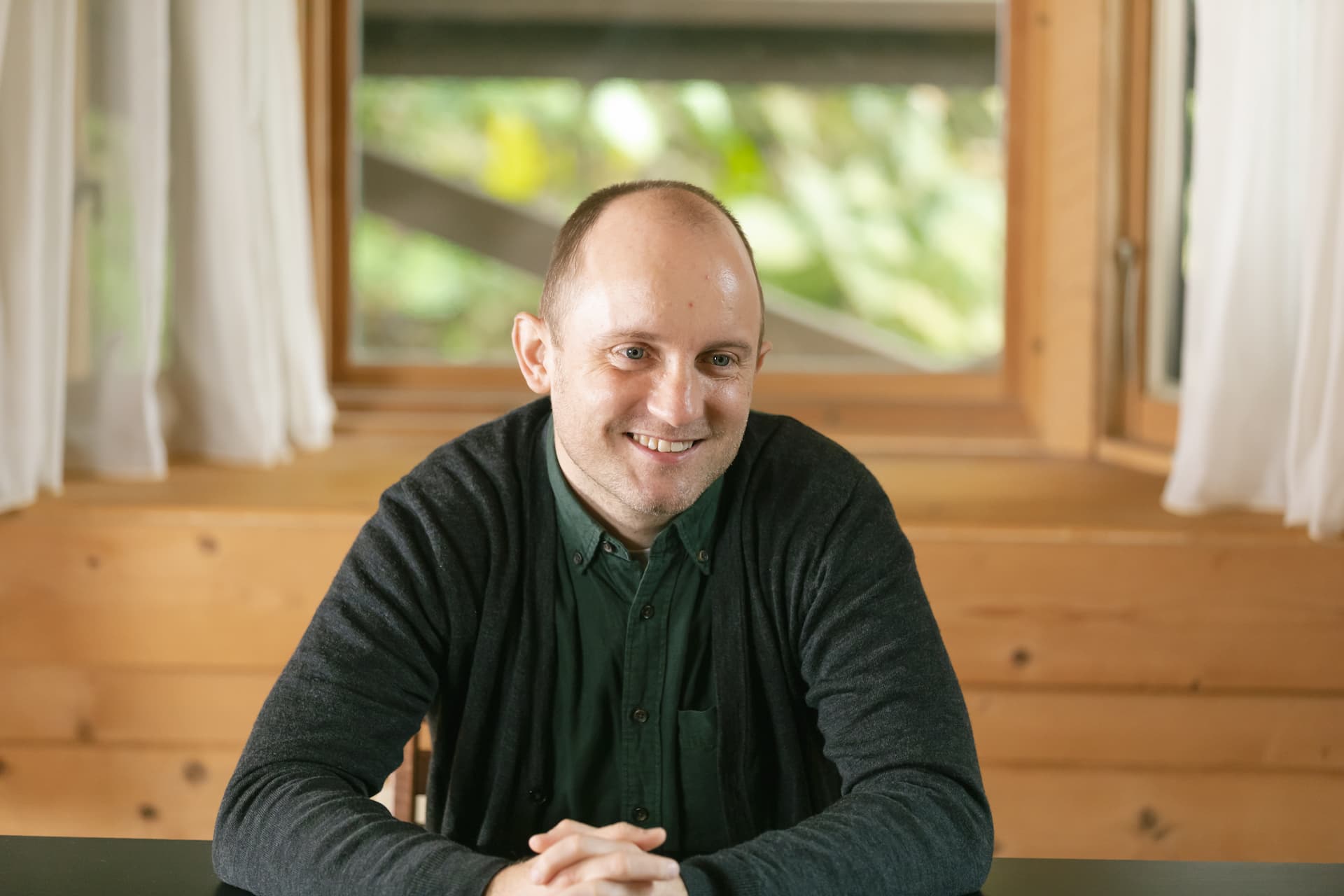 Asami Yamamoto, Hitoshizuku Project Manager (Yamamoto):
We first worked together in 2016, on a sustainable seafood project. Then, in 2020, you contacted us about your branding. What issues were you facing at the time?
Sam Annesley, Executive Director, Greenpeace Japan (Annesley):
Global warming is progressing, and climate change is having an increasingly severe effect on our society, and on our lives. One of Greenpeace's missions is to encourage people to act in addressing climate change. And in order to do that effectively, we need to secure public trust.
Since the Great East Japan Earthquake and Tsunami, we have been conducting a lot of work in Fukushima, in connection with the nuclear disaster. Projects like that give us more opportunities to win people's trust and support. But the people we're reaching are mostly those with a particular interest in nuclear issues, or in renewable energy. I feel that among the general public, our image still needs to be improved.
If people don't trust us, then they won't accept our message, no matter how valid it is. In order to gain widespread trust, I wanted to rebrand our organization. We worked on it internally for around a year, but eventually concluded that we needed to contact professionals with more know-how.
Yamamoto:
Before joining Hitoshizuku, I too worked at an international environmental NGO, so I totally understand what you're saying. It is essential that your messaging and actions are tailored to the local social climate and culture. Why did you decide to ask Hitoshizuku to help you with that issue?
Annesley:
We needed support with our rebranding, and Hitoshizuku immediately came to mind. NGOs like ourselves are different to private businesses; income isn't our top priority. There are a lot of PR agencies in the world, but I think very few of them understand the nature and outlook of an NGO. It was essential to find a like-minded partner, that appreciates our social position and our viewpoint. Hitoshizuku's name came up as a PR agency specializing in social good. I spoke to the staff who worked with you previously, and they recommended you wholeheartedly. So when I contacted you, I had full confidence.
You worked with us cooperatively to consider ideas and produce results. I found that stance to be very inspiring.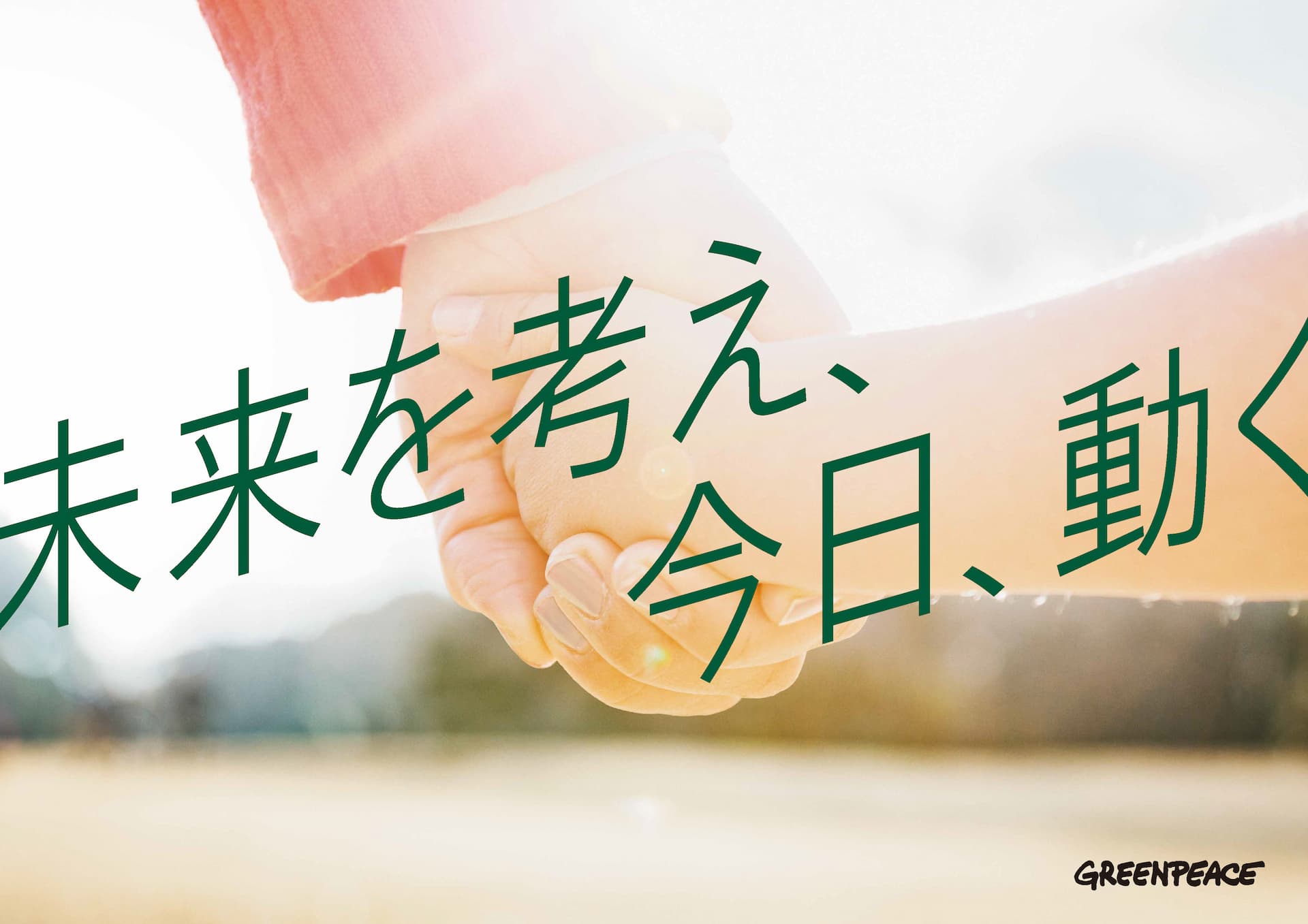 Yamamoto:
What in particular made you glad that you asked Hitoshizuku for help with your rebranding?
Annesley:
You came into the organization as if you were staff yourselves, and together, we considered ideas and produced results. I found that stance to be very inspiring.
The first step of the rebranding exercise was to reconstruct our MVV (Mission, Vision and Values). Our course, that should come from the opinions and thoughts within our own organization. But we didn't know the proper way to put it together. So Hitoshizuku acted as a facilitator for a workshop, together with Harada-san from Seitaro Design, who also helped with our rebranding. I learned a lot about how to create an MVV. When our know-how was lacking, Hitoshizuku didn't just help us to complete the task—you supported us in gaining the knowledge necessary to do it ourselves in the future. That's one of your strengths, I think.
Yamamoto:
Is there anything you'd like us to do differently, or work on a little more?
Annesley:
Sometimes, an organization must change in response to strong voices from the outside. Even if some members do want to try something new, the conservative position often wins out. At times like that, we need professionals on the outside to give us a strong push in the right direction. And I hope Hitoshizuku will fulfil that role. I'd like you to provide more and more guidance. Having said that, I think that your cooperative approach is fantastic, so perhaps it's better to balance internal and external points of view.
Yamamoto:
Thank you very much. We're consciously providing logistical support, but we understand that you're counting on us to take a leading role from within the organization too. Since Hitoshizuku got involved with your rebranding, have you noticed any changes?
Annesley:
Properly reconstructing our MVV has had a very positive effect within our organization. I hear many of our staff saying they're glad that we did it. It has been a good opportunity to reexamine how they approach their work.
It also inspired us to plan the "NEXT 100 PROJECT," which will let us visualize our MVV, and get lots of opinions. It involves communicating with a broad range of people, through various events and mediums. We're spreading our message in a brand-new way.
Yamamoto:
For example, we organized interviews with influencers such as Kiko Mizuhara and Fumi Nikaido, who have a high awareness of social issues.
Annesley:
For every element of the NEXT 100 PROJECT, we have to explain the goal to anyone outside the organization, make adjustments, then release it to the public. It's a lot of work. When we want to do something, but we can't handle it on our own, you and your team have offered comprehensive support. I'm very grateful. With your help, the project has inspired a much broader range of people to take an interest in social issues.
Yamamoto:
I think of Greenpeace Japan's brand as a person, and I'm always wondering what kind of personality that person should have. An impression of that personality is built up through your activities and messages. I hope that our careful and considered input into the projects of the NEXT 100 PROJECT help to communicate that image.
Over the course of the project, has your impression of Hitoshizuku changed?
Annesley:
Not at all. My first impression was that we held similar values. I felt a sense of trust, and I thought we could work closely together. That judgement proved to be true.
We're not just spreading the word about problems, but about the hope that action can bring.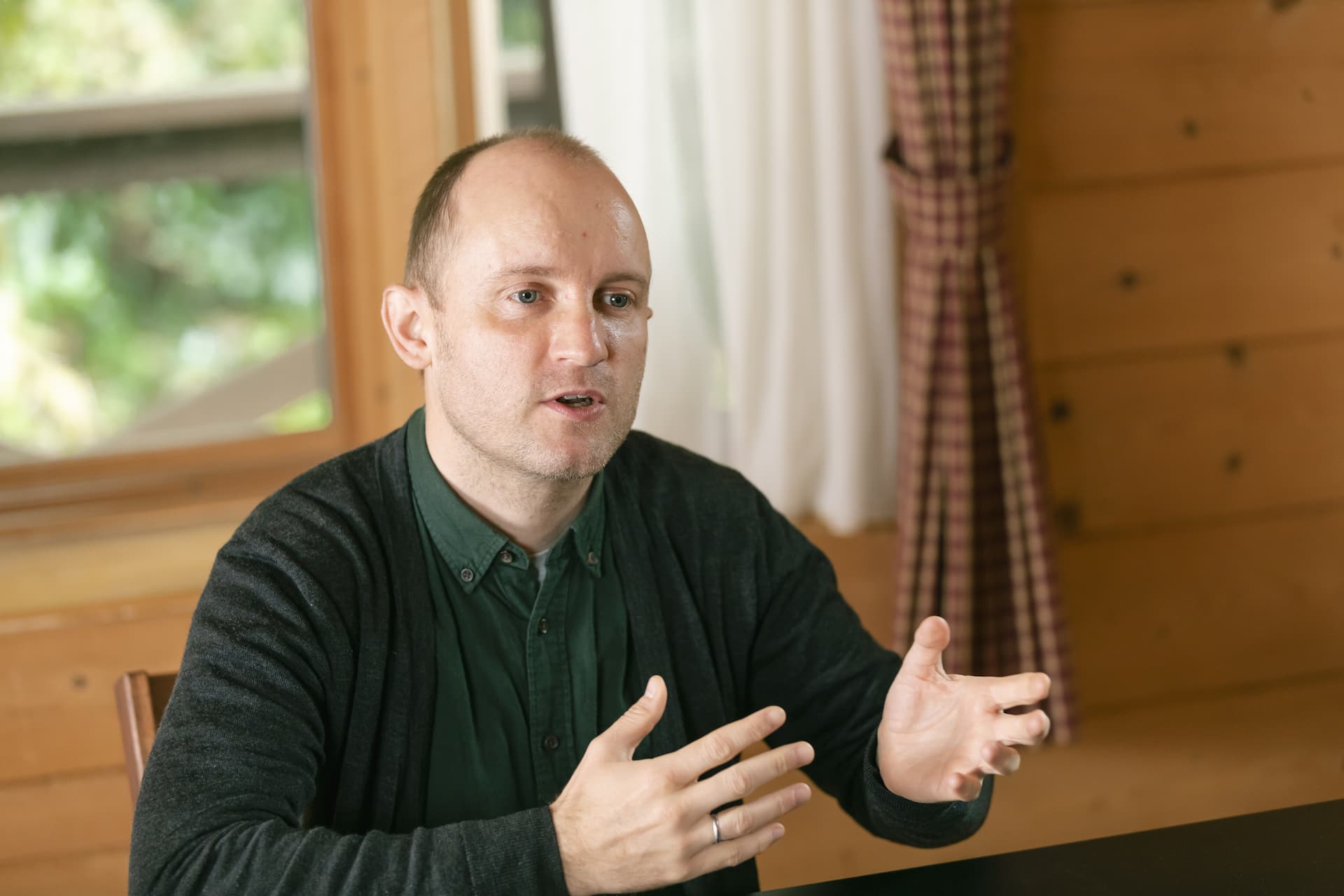 Yamamoto:
What do you want Greenpeace Japan to work on in the future?
Annesley:
While we work hard on our day-to-day tasks, we're always thinking about global issues—Greenpeace is an international organization, after all. It can be a stressful job, but I want our staff to understand that what they're doing is having an impact. To achieve that, I hope to spread our message to even more people.
When communicating with our supporters, and with people who don't know about us yet, I don't simply want to spread the word about the severity of environmental issues. I want to tell people that action can generate hope. At Greenpeace Japan, we're always pointing out that individuals have great power. If people trust us, raise their voices, and use us as a starting point for action, we have the power to influence the entire country. But to do that, we have to let people know that Greenpeace Japan isn't just acting blindly; we're a trustworthy organization whose actions are based on scientific fact.
With Hitoshizuku's help, we will continue our rebranding, expand the NEXT 100 PROJECT, and reach out to more and more people.
 
Photography: Naoki Hirabayashi
Editing: Mayuki Tsujihara
RECENT WORKS
| | |
| --- | --- |
| Name | Hitoshizuku Inc. |
| Address | 3–33 Kitanakadori Naka-ku Yokohama-shi Kanagawa 231–0003 JAPAN |
| Phone | 81 045 900 8611 |
| E-mail | info@hitoshizuku.co.jp |
President
Hiroshi Kokubo
Established
March 2016
Capital
3,000,000yen
Business
Advertising & Public Relations Agency
Planning & Produciton of Social Good Projects
Lawyer
Junna Tei / Yokohama First Law Office
Tax Advisor
Satoru Motokoide / Uniques Money Advisory
Labor and Social Security Attorney
Office Work Innovation