CASE 16
Yokohama Bureau of Economic Affairs, Citizen Economics and Labor Department, Commerce Promotion Division
(October 2018 to March 2019)
Highlighting the unique qualities of each of the 7 commercial districts in Yokohama. Sketching out the future of these districts together based on the results of an in-depth survey.
Hitoshizuku is based in Yokohama, but this was the first time we received a request from the city itself. In response, we conducted a survey of 7 commercial districts as part of the Yokohama Commercial District Field Survey Project which conducts on-site surveys and consulting. Up until this point Hitoshizuku has provided logistical support for local organizations in Kazuno city in Akita prefecture, Otawara city in Tochigi prefecture, and the town of Ninomiya in Kanagawa prefecture. Building upon these achievements, we went out into the field to hear from commercial district management association members, as well as local shoppers. We spoke to Ms. Yumiko Mori, Vice-Chairperson of the Todzuka-juku Honobono Business Association, which manages one of the 7 commercial districts in the city.
At a turning point 10 years since the formation of the business association, applying to the Yokohama Commercial District Field Survey Project was a way to confront the current state of the commercial district.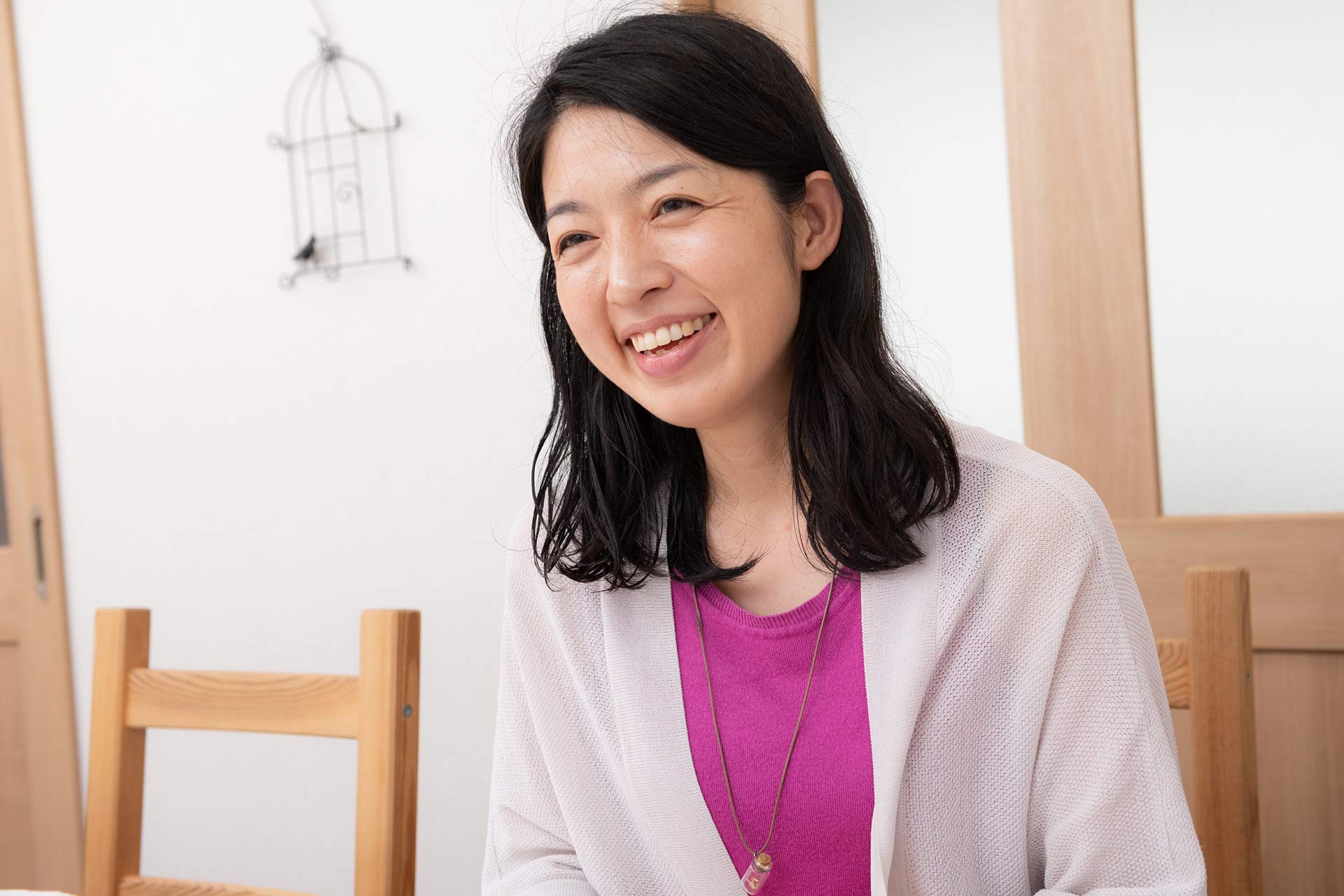 Mami Kaneko, Hitoshizuku supervisor (Kaneko):
When the Yokohama Commercial District Field Survey Project began, we received information about issues currently facing the 7 commercial district business associations, including decreased sales, aging members, and with that a shortage of people to continue the businesses. As part of the Todzuka-juku Honobono Business Association, could you please tell us again what issues your association is confronting?
Ms. Mori, Vice-chairperson of the Todzuka-juku Honobono Business Association (Ms. Mori):
The Todzuka-juku Honobono Business Association was formed out of a plan to relocate the local ward office to a space near the station. Because of this plan, daily foot traffic decreased by around 3000 people, and as a result every store decided it would be better to band together. In the 10 years since its formation, our challenge has been to find a new organizational structure.
Exactly 3 years ago, a generation of 60 to 80 year old leading members quit the Todzuka-juku Honobono Business Association, which made room from a generation of 30 to 50 year old members. During this time I became the Vice-Chairperson, and fortunately the number of member stores in our association has been increasing.
For any business, the monthly association membership fees are a burden, and membership doesn't necessarily mean an immediate increase in new customers. However, I think people join because they're attracted by the vision we've set out through the Todzuka-juku Honobono Business Association and share a similar desire to build networks in the community.
Kaneko:
This is probably a result of the type of people in the association and the accomplishments they've had to this point. So, was the reason you applied to the Yokohama Commercial District Field Survey Project because the local community thought it would be best to conduct hearings and surveys in order to revitalize the region?
Ms. Mori:
That's right. Originally the chairperson applied because we wanted to revitalize slumping sales and get a better sense of the overall state of the commercial district. At the exact same time, we were talking about holding a workshop amongst association members to sketch out our vision moving forward. By incorporating an outside viewpoint and data, we thought this would be a good chance to get all of the business association members moving together in the same direction.
The way to solve problems cannot be predetermined. Hitoshizuku's unique workshops draw out independent discussions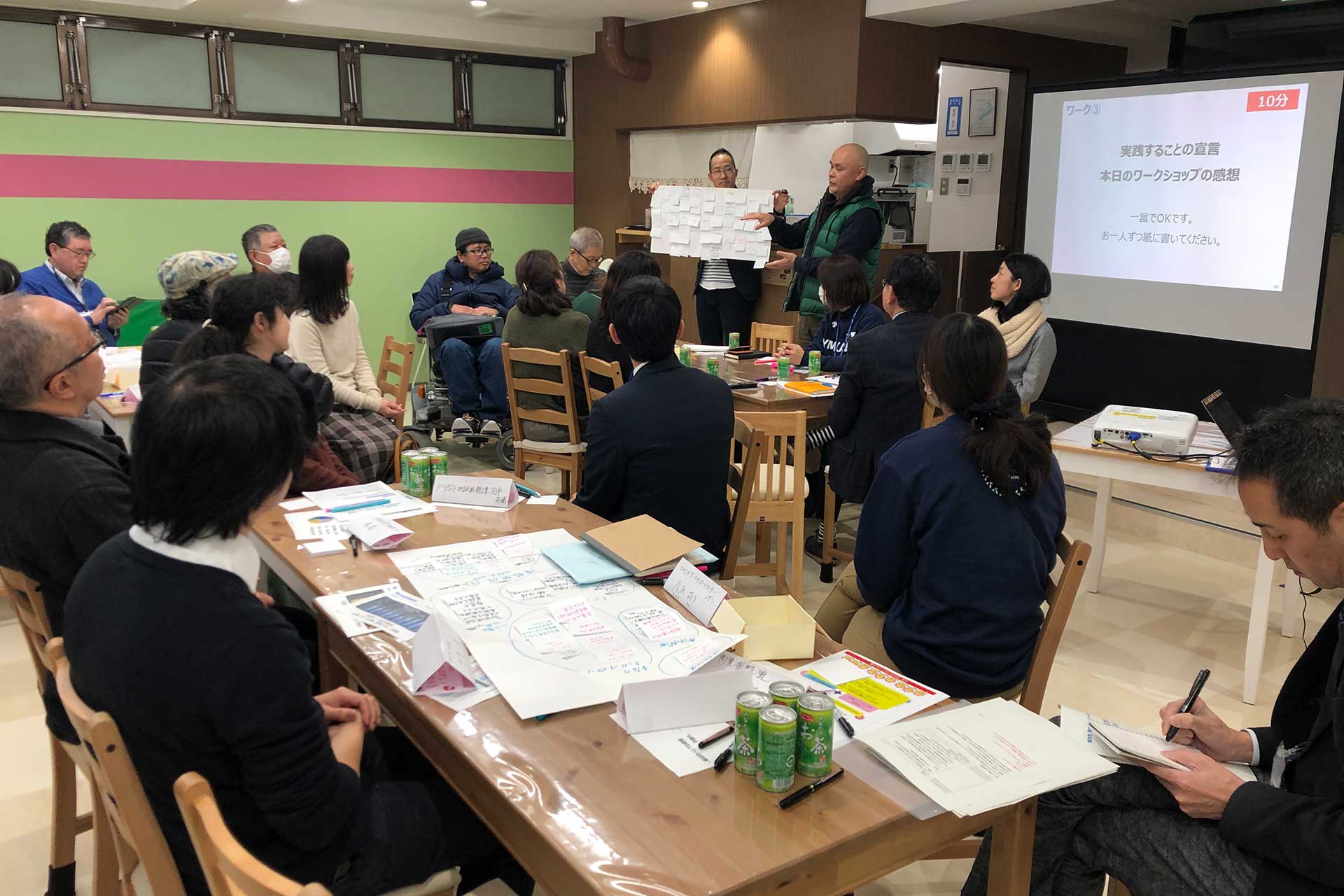 Kaneko:
After that we had the opportunity to visit several times, conducting surveys of traffic volume and people on the street, which formed the basis for workshops held in each of the 7 unique shopping districts. This was the first time for the city of Yokohama to undertake such an initiative. During your time working with Hitoshizuku, I wonder if you could talk about the areas you thought were successful, as well as areas that need to be improved upon in the future.
Ms. Mori:
I thought the workshop where we brainstormed ideas for revitalizing the commercial district, and the way not just the business association members, but everyone at Hitoshizuku led us to a productive discussion by drawing out opinions was a success. Since the new system was established we haven't had a 3rd party join us as a facilitator, so it was a big deal for us. As far as areas of improvement, I personally feel it would have been nice if we had been able to get a bit more advice on how to concretely proceed once we'd had our discussion.
Kaneko:
We actually had a conversation with a Yokohama city supervisor about how much concrete advice we should offer. For us at Hitoshizuku, we ultimately concluded it would be irresponsible to impose a plan of action on the business association given the short-term nature of this survey. We even had someone tell us after one of the workshops that they wanted us to determine the priority of their next steps.
Ms. Mori:
A situation like that would make it easier to pass off responsibility, wouldn't it? Rather than having a set way to approach things, I think talking with the association members and deciding on a course of action together would be best. But I also understand wanting to ask for a conclusion.
Kaneko:
We ended up summarizing our suggestions for next steps in the project report, but rather than having every business association look at that and try exactly what it says, we want everyone to voice their opinions and decide together what comes next. Even on the day of the workshop, we were careful not to let participants equate which idea to choose with whose idea to choose.
Ms. Mori:
I see. Actually at a later date I attended a general meeting of the Todzuka-juku Honobono Business Association with the ideas we'd come up with in the workshop. We were able to decide on a number of different goals, and the first thing we decided to do was make a Todzuka-juku Honobono Commercial District map.
Kaneko:
That's great to hear! Were there any other changes?
Ms. Mori:
Some people thought we should install ramps at all of the stores to make everything more accessible. Some stores have already installed them, and we're starting training sessions with the help of a member from the Yokohama Accessibility Service Association. The other day we rented some wheelchairs and had a group of volunteers make their way through the streets and stores to confirm the ease of access for ourselves. We didn't even know that some stores had moveable handmade ramps, so we realized that with a little bit of thoughtfulness we can increase the number of options for visitors, regardless of their physical abilities.
Kaneko:
The actual experience of doing something is usually a big asset, isn't it?
Ms. Mori:
I think it's really important to create conditions to recognize the situation. Right now our membership is limited to people who have a stake in what's going on, so our current issue is trying to figure out how to get people to join who may not be as concerned.
This fall the Todzuka-juku Honobono Business Association is talking about holding a slipper table tennis event. Our chairperson came up with this suggestion, like so many others. Rather than worry about who's good or bad, the idea is to have a relaxing sporting event that everyone can enjoy. We're hoping that combining this with the accessibility trial might make it easier for new people to get acquainted with what we do. We live in a world that tends to value strength, speed, and efficiency, but we want to make sure we're also creating a place where people can laugh and have fun.
First impressions: "It's going to be interesting working with Hitoshizuku to come up with ways to revitalize the community."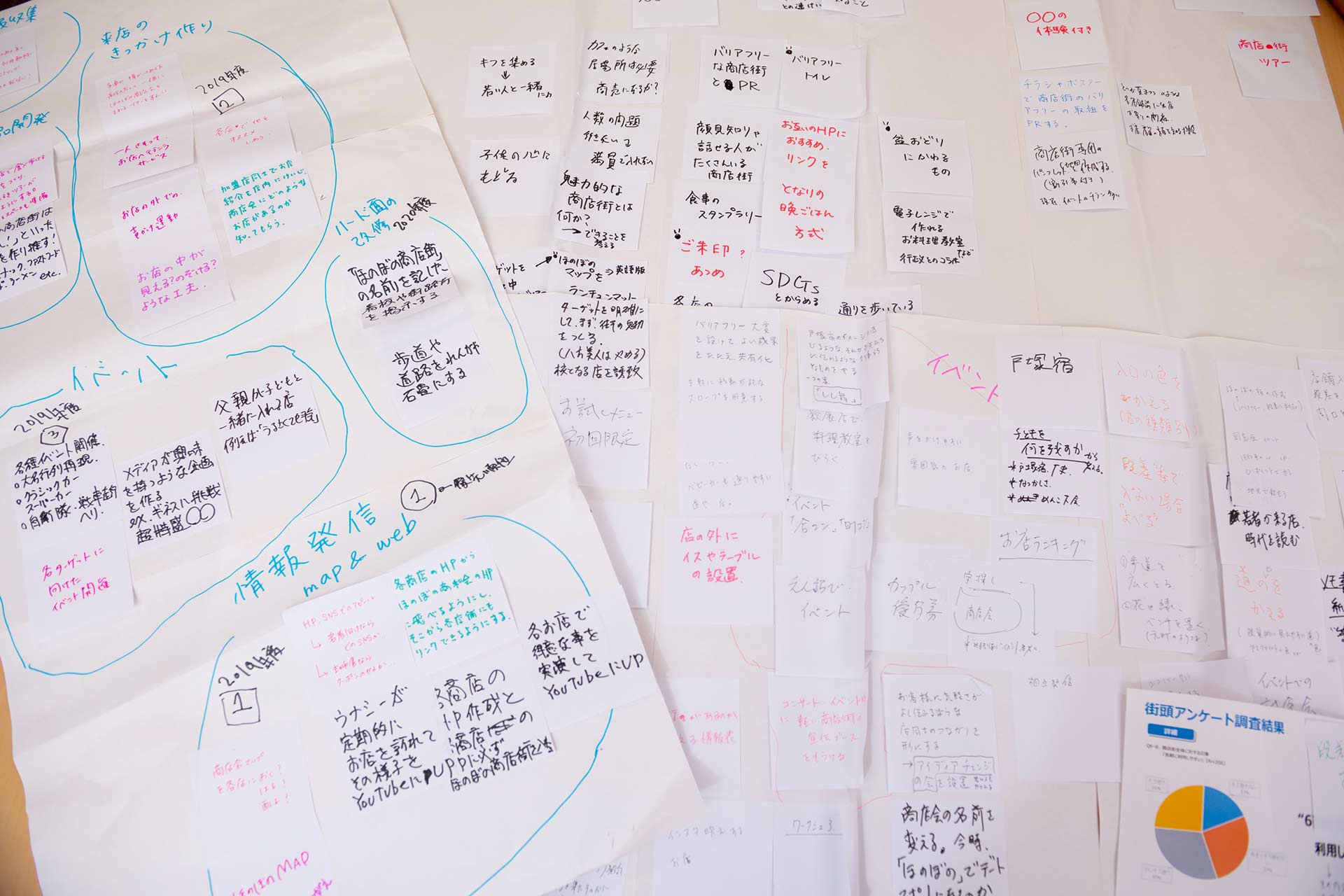 Kaneko:
Everyone from the Todzuka-juku Honobono Business Association was an enthusiastic participant in the workshop this time.
Ms. Mori:
We've held numerous workshops before, so I think we're familiar with creating an environment where people can speak freely. But what was interesting about this workshop was that Hitoshizuku led the discussion, so there were a lot of unexpected opinions that were voiced.
Kaneko:
Like what kind of opinions?
Ms. Mori:
Opinions about events, like wanting to hold a Bon festival dance or a stamp rally, as well as social welfare-related viewpoints, like making a map that included accessibility information. It was great to get such a wide range of voices.
Kaneko:
We're glad to hear it. Lastly, could you give us your impressions of Hitoshizuku as a whole, both before and after we worked together on this project? After our first meeting, the Chairperson of the Todzuka-juku Honobono Business Association wrote on the association's blog, "We just had a meeting with a PR company called Hitoshizuku. This might be the right company!" I was so happy I shared it with everyone in the company!
-Below is an excerpt from the Todzuka-juku Honobono Business Association blog-
Hitoshizuku Co., Ltd is going to be working with Honobono. It's a strange name, but after hearing that they focus on providing "silent public relations" I thought this might be the right company for us. Simply put, "silent public relations" is not a flashy gimmick or a passing trend, but rather I interpret it as a means of PR that's like a quiet breeze. It's something that arises naturally out of daily interactions with customers as a result of each of our members being aware of the uniqueness of our shopping district and embodying that daily. This is exactly the sort of thing we're looking for, don't you think?
Ms. Mori:
Oh, I didn't know that! I'm glad to hear it! My first impression was from a magazine article about a project that turns graphs of social issues into works of art called CHART project®. I was very excited, because if Hitoshizuku was involved in that kind of project, then I knew it was going to be great to have them working with us at the Todzuka-juku Honobono Business Association. I felt like it was going to be very interesting to work together with Hitoshizuku to come up with ways to revitalize the community.
For an organization like a business association, it actually takes a lot of courage to come up with a new way of doing things, like planning an event, for example. I'm truly grateful to Hitoshizuku for working together with us as a partner, and for providing unique suggestions that didn't rely on the usual community revitalization methods.
Kaneko:
I'm very happy to hear you say that.
Ms. Mori:
In some ways it's a gamble to work with someone new on a brand new project. I was a little bit nervous and worried before we met, but once we did I knew for certain that our partnership was going to work and that we were going to come up with something even better.
Even after the project was finished, my opinion hasn't really changed. You didn't just analyze the quantitative survey results from the shopping district, you also qualitatively surveyed individual shops in the area and local citizens and then passed that feedback along to us. It made me realize you're part of a company that thoughtfully proceeds with its work. Personally I have an acquaintance in common with the CEO, Mr. Kokubo, so I already felt a sense of connection. I really would have liked to continue working together with Mr. Kokubo and everyone else at Hitoshizuku.
Kaneko:
We feel the same way! From everyone at Hitoshizuku, thank you very much. If there's ever an opportunity, we look forward to working together in the future.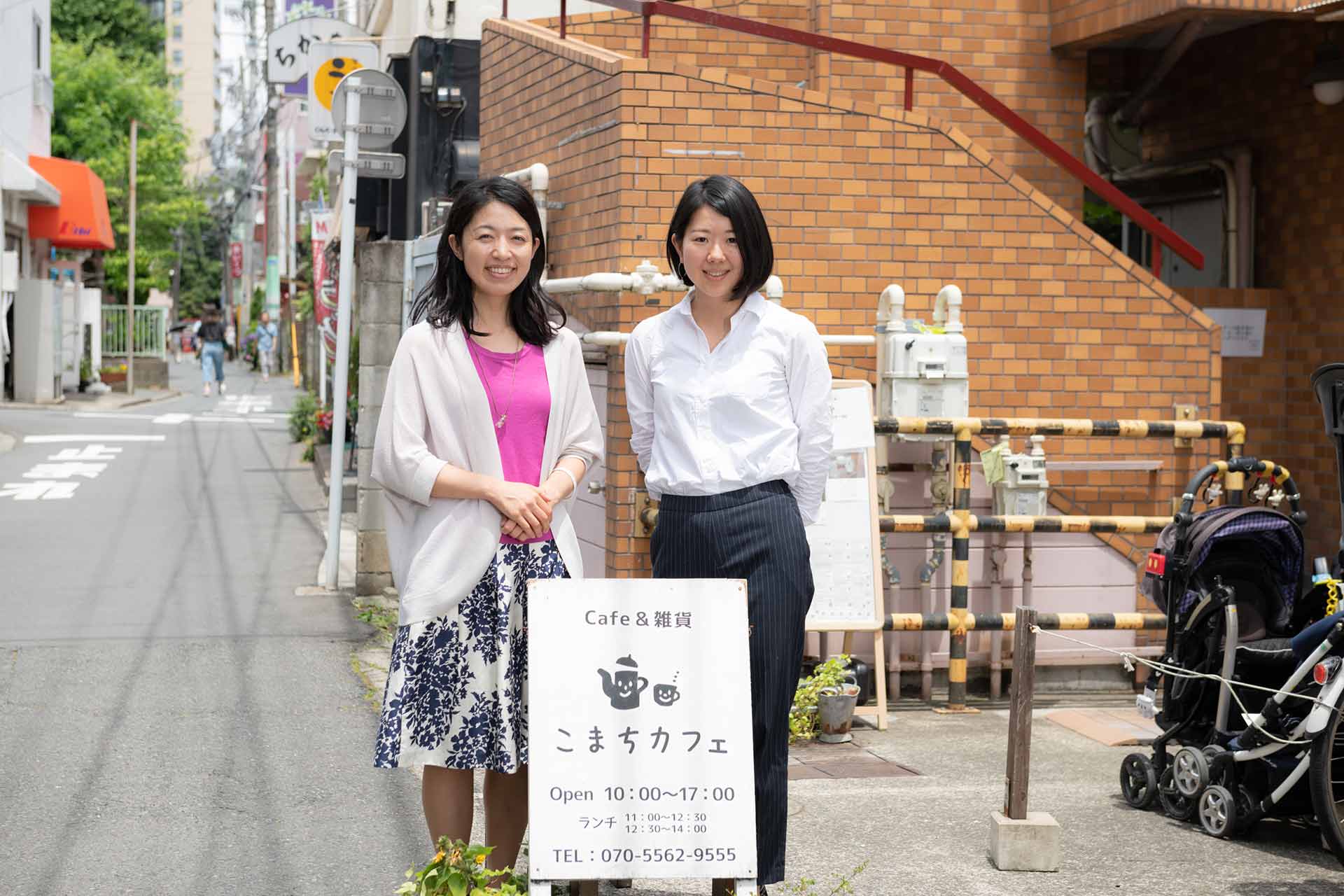 Photography: Takahiro Yanai / Editor: Akiko Yoshida
RECENT WORKS
| | |
| --- | --- |
| Name | Hitoshizuku Inc. |
| Address | 3–33 Kitanakadori Naka-ku Yokohama-shi Kanagawa 231–0003 JAPAN |
| Phone | 81 045 900 8611 |
| E-mail | info@hitoshizuku.co.jp |
President
Hiroshi Kokubo
Established
March 2016
Capital
3,000,000yen
Business
Advertising & Public Relations Agency
Planning & Produciton of Social Good Projects
Lawyer
Junna Tei / Yokohama First Law Office
Tax Advisor
Satoru Motokoide / Uniques Money Advisory
Labor and Social Security Attorney
Office Work Innovation