CASE 15
Foundation for Promoting
Sound Growth of Children
– Nike Japan Group, LLC
(April 2018 to present)
Supporting public relation activities for JUMP-JAM, a series of Nike-partnership events Crafting a public relations approach with the right words in the space between company and NPO.
The Foundation for Promoting Sound Growth of Children (hereinafter referred to as the Sound Growth Foundation) supports the activities of children's recreation centers across the country, including after-school programs and mother activity groups in order to ensure healthy child development. In 2018, Hitoshizuku received a request to disseminate information about JUMP-JAM, an athletics program held at rec centers throughout Metro Tokyo and developed by the Sound Growth Foundation in partnership with sporting goods brand Nike. This initial request to support a large-scale event was what started our relationship. We sat down with Mr. Kentaro Anan, General Manager of the Foundation for Promoting Sound Growth of Children, to hear his thoughts.
"A public relations company that fundamentally understands non-profit organizations is a hugely valuable asset."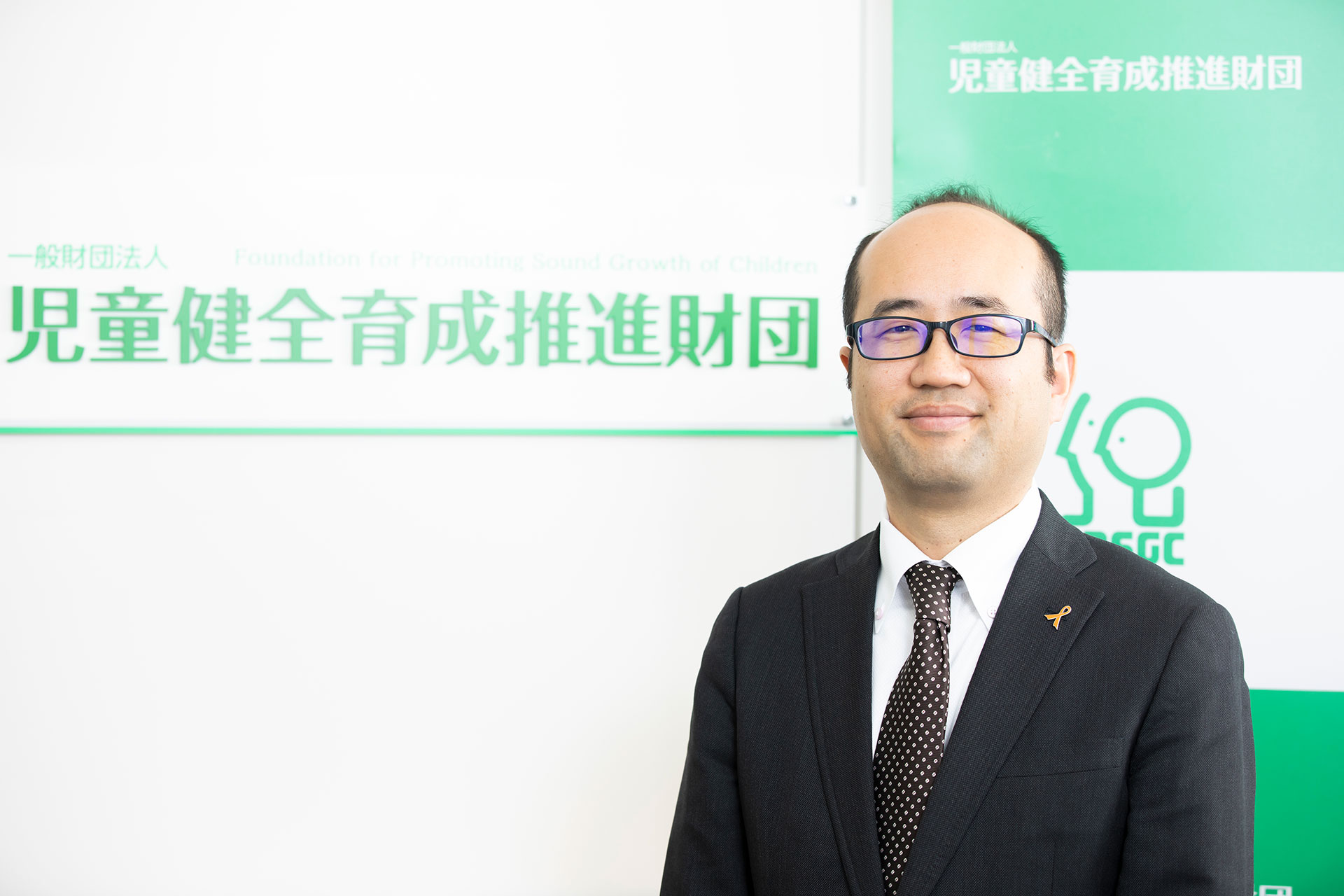 Hitoshizuku supervisor Asuka Takahashi (Takahashi):
How did you come to the decision to request Hitoshizuku's services?
Mr. Kentaro Anan, Foundation for Promoting Sound Growth of Children (Mr. Anan):
When the JUMP-JAM athletics program was first started, we knew that we needed a partner to help us with public relations in order to explain the social necessity of this program. JUMP-JAM is not a sport, it's something one step before that, so we were looking for a PR firm with an interest in social issues and knowledgeable staff members. That was when the Japan NPO Center introduced us to Hitoshizuku. I had previously attended a public relations workshop for NPOs where Hitoshizuku's President, Mr. Kokubo, had been a speaker, and I thought if it was a company run by him, it might be what we were looking for.
Takahashi:
Thank you very much. When you contacted us, what was the issue you felt you needed to address? What role did you hope Hitoshizuku would play?
Mr. Anan:
Personally I have around 10 years of experience with public relations, but I recognized that I didn't have a clearly defined approach. In each instance I would try to handle things as best I could, and of course continued to try and improve as I went along, but since we were doing everything ourselves I never felt like what we did expanded beyond a fixed level.
Oftentimes the media will cover children who are facing personal issues, and some of the children who come to the rec centers are also dealing with the same issues, but for the most part an event like this can seem like nothing more than healthy, happy kids having fun, which is something that the media isn't normally going to cover.
I want people to understand the significance of what exactly children's rec centers and JUMP-JAM are actually doing.
During the NPO public relations workshop, Mr. Kokubo talked about how he came to found his own company, and I thought how incredibly important it was to support NPOs and NGOs through public relations work, and that it would be something in even more demand with time. It's really encouraging to have a PR firm that specializes in NPO and NGO industries, and is something that we in the industry need to value as well.
For that reason, unless the PR firm was staffed with people sensitive to societal issues, it would take a long time just to get someone to understand why we need to continue the social work we're doing. We don't want to start with someone who says, "An NPO! I've heard of those!" We want someone who actually understands non-profit organizations. Hitoshizuku is of course a company itself, but it's actually quite similar to a non-profit and operates as a socially-focused business, so I thought it would be easy to communicate and get results. Having actually utilized your services, it was refreshing to see how you understood the weak points in our PR approach, the areas of weakness in our non-profit, as well as communication differences.
Takahashi:
I think there are a lot of differences between the way non-profits and businesses think. It could be something like consideration for the environment, or the way surrounding viewpoints are incorporated into decisions. Hitoshizuku has staff members who have worked for a long time at non-profits, so we bring that understanding to our client partnerships in order to help address current social issues.
How to find the right language when companies and non-profits work together: "The important role that Hitoshizuku plays"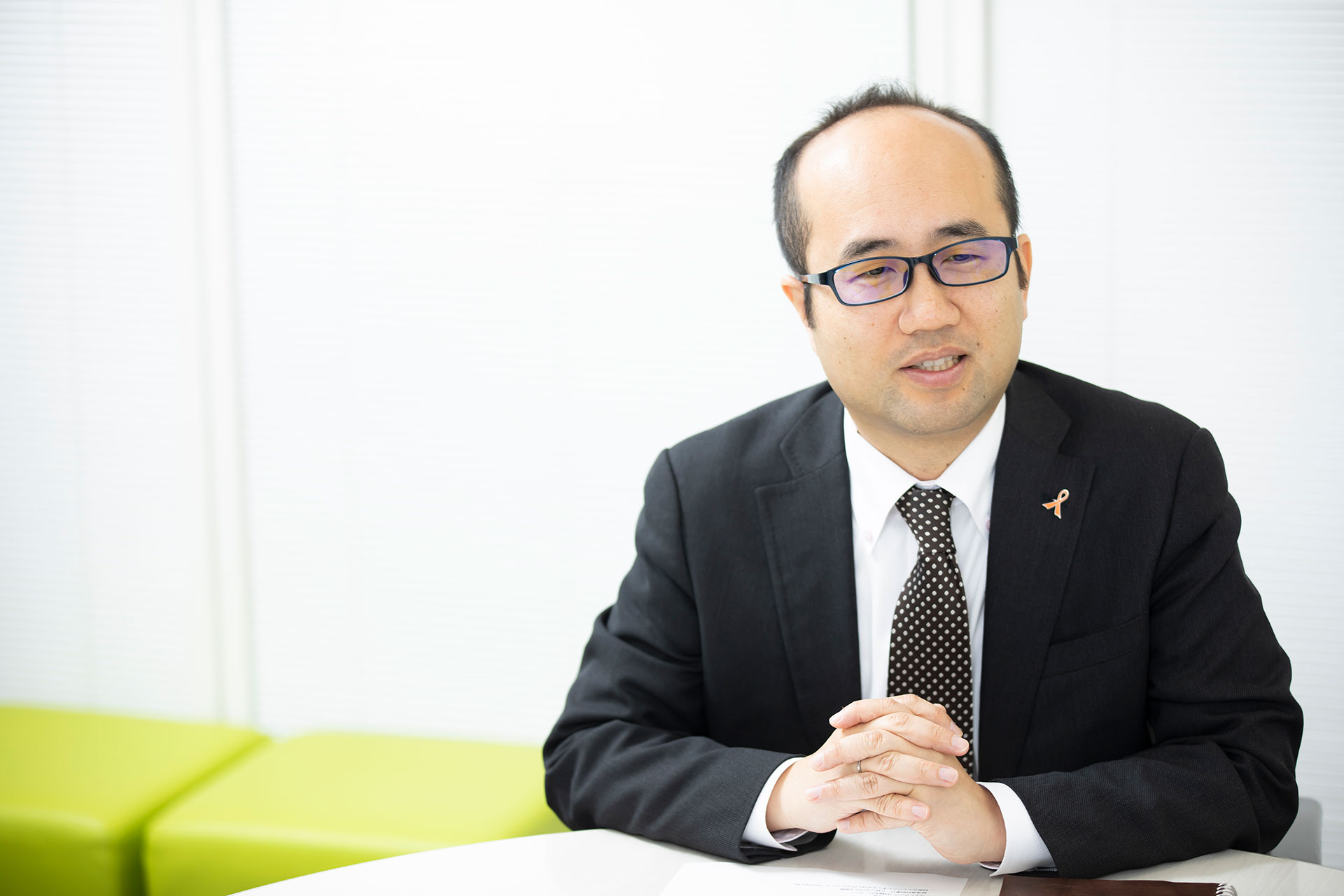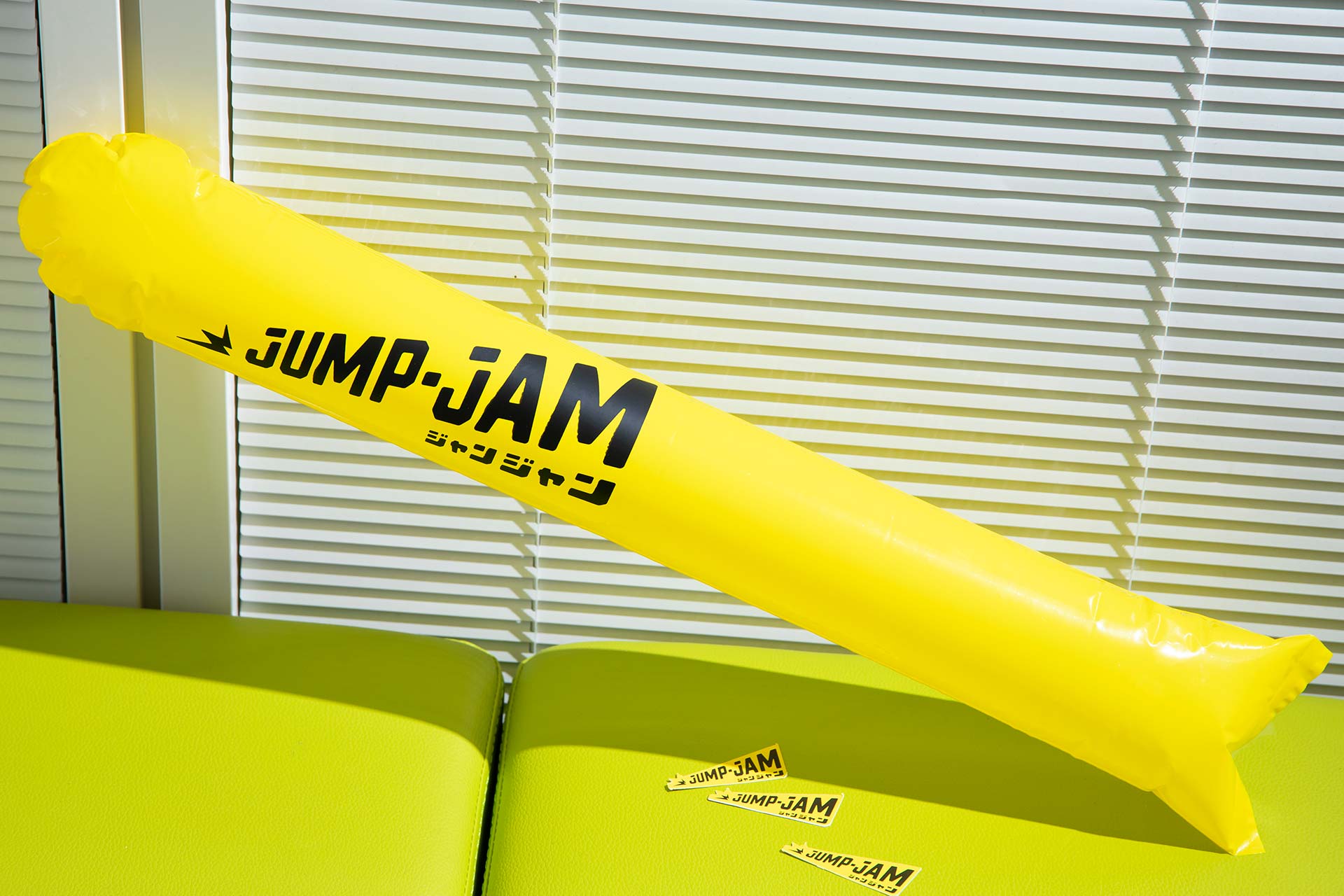 Takahashi:
JUMP-JAM is an athletics program developed between the Sound Growth Foundation and Nike. It's been a year since Hitoshizuku joined the team to handle PR and advertising. To start, we wanted to build broader awareness of JUMP-JAM, so we worked to clearly outline the program and its significance, as well as bring to light the various stories JUMP-JAM's partners have accumulated.
This program is a partnership between an NPO and a company. It's trying to develop a new culture around athletics and play. While recognizing how groundbreaking this is, it's also a new type of partnership, so we too were initially confused when we began to work on advertising. Would you be willing to share your honest assessment of our work, and whether we met your expectations?
Mr. Anan:
From even a single press release I could tell Hitoshizuku is a company that places incredible value on language. I think you navigated the space between company and non-profit and were able to reach the general public while grasping the social issues at stake.
Companies and non-profits are not at odds with one another, nor is there a hierarchy between them. The issue for us as a non-profit has always been how to go about partnering with a company. We need to increase our own awareness, but having Hitoshizuku step into that in-between space I think enabled you to see our strengths and make proposals that we couldn't have made by ourselves. I think that's been a revelatory experience for both company and non-profit. Because your proposals and thinking came from an outside third perspective, I think it enabled us to reach a wider audience. Working from the space that you did enabled both company and non-profit to deepen our own partnership.
There are industry issues being raised about how companies and NPOs, sometimes along with other parties like administrative groups, should collectively disseminate information.Having a third party that serves as a sort of interpreter is essential, and being in that position allows you to choose public-facing language that non-profits shouldn't be thinking about in the first place. This is exactly the sort of situation where a company like Hitoshizuku is necessary. There's something that doesn't feel right about non-profits aligning their messages with businesses and administrative groups. 3rd sector organizations have things that only they can and should say, so I don't think it's right to take advantage of that ability. So where does language fit into a proper, collaborative partnership…? These are the areas where I'm really looking forward to Hitoshizuku's work in crafting the right language.
Takahashi:
It feels like you've put into words the work we've been doing at our company. Just because the language being used is different doesn't mean one side needs to fit the other. Every day we've thought about what's best for each situation. Even though I'm sure there will be challenges ahead, we want to continue to work to find the best language that meets your needs and expectations.
Understanding the reason children's rec centers exist. "I want to look beyond the industry and continue to incorporate new things. I'm looking forward to your suggestions."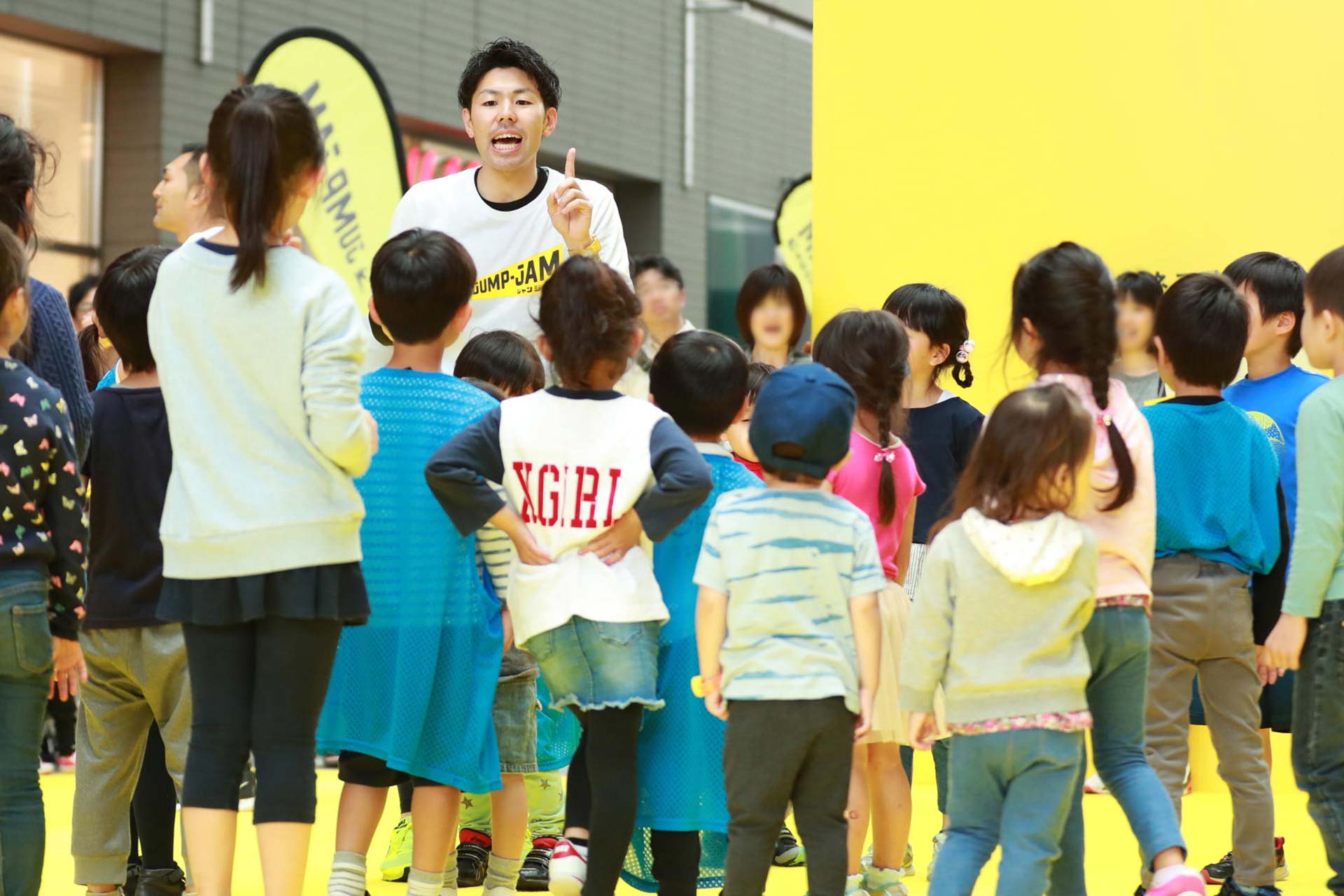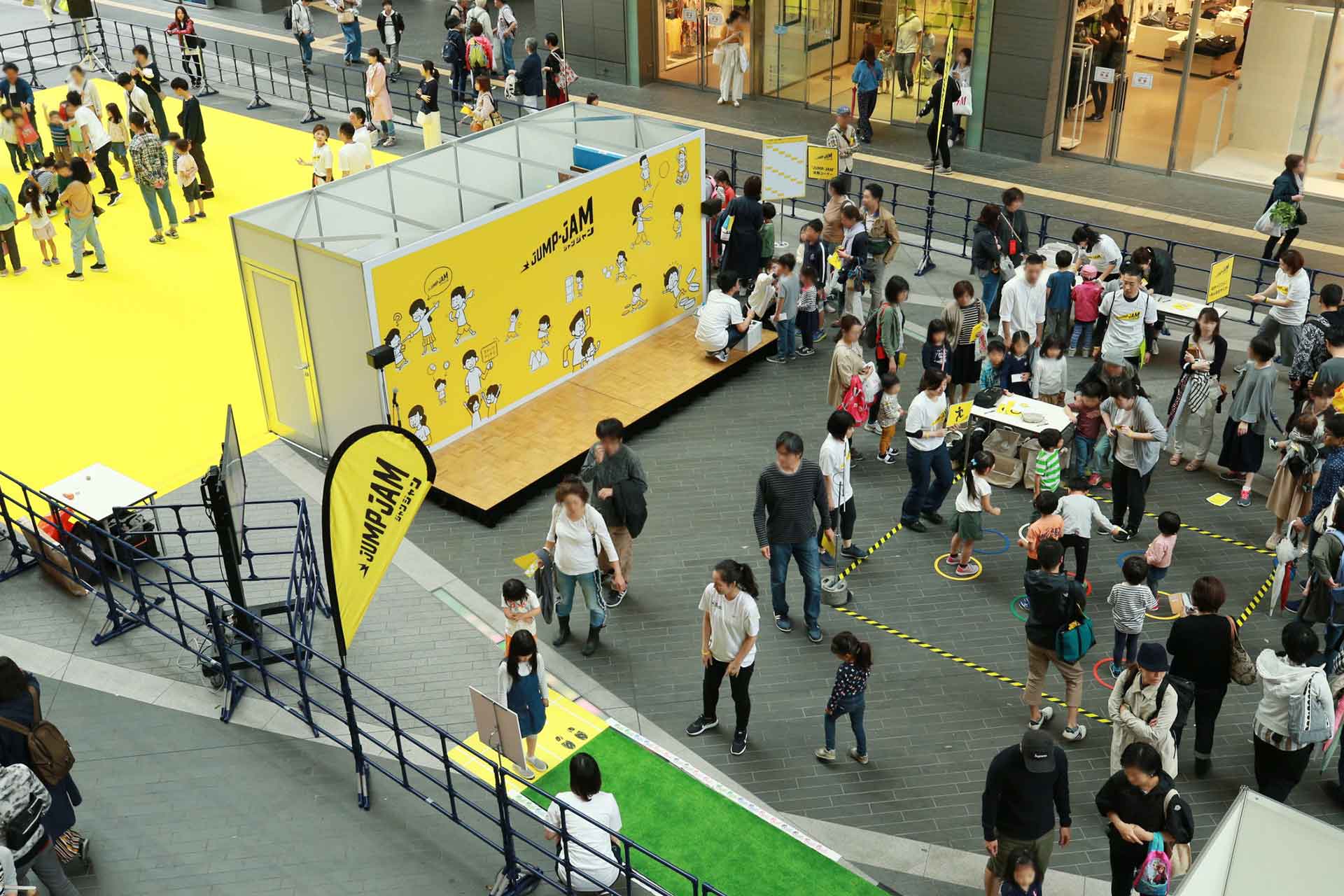 Takahashi:
The May 13, 2018 JUMP-JAM PARK event was our first experience supporting you. Although JUMP-JAM programs are normally held at children's rec centers, this was the first JUMP-JAM held in an outside location so that children who wouldn't normally go to a rec center could attend. Over 1000 people showed up, with so many children playing and moving that it seemed even their parents were surprised. Hitoshizuku was in charge of overall event planning, as well as making a family guide that outlined the JUMP-JAM program and was handed out to parents on the day of the event. What did you think of the results?
Mr. Anan:
JUMP-JAM PARK was a fairly large-scale event that we were working on in order to convey the appeal of the JUMP-JAM program to more people. Maintaining the image of the JUMP-JAM program and avoiding damage to the business brand were just some of the many considerations we had to keep in mind for this event. Thank you for all the hard work you did leading up to the day of the event. I feel like we placed a lot on your shoulders, but we had so many children come to the event who had a wonderful time, so I think we were able to achieve our first-stage goals.
Takahashi:
To be honest, I didn't have a proper grasp of how many people were going to attend, so I was thrilled to see what seemed to be an unending stream of children arriving during the event. It was of course great to see children leave the event with a smile while exclaiming how much fun they had, but the parents also had responses like, "Where are the rec centers where this program is held?" and "Normally she's shy, so I was surprised to see her playing with children she didn't know," so I feel like our efforts have helped connect people to future events.
Mr. Anan:
After the JUMP-JAM PARK event we also developed a relationship with Futako Tamagawa Rise, so we held a mini JUMP-JAM PARK event at the same location in September of 2018. There were children who attended that event who said they'd had so much fun at May's JUMP-JAM PARK that they wanted to come again. It was a concrete example of how the efforts at one event didn't end there, but instead connected to the next thing. We're talking about holding another mini JUMP-JAM PARK event this year, but I recognize that we've now moved beyond the public relations efforts for the large scale event. JUMP-JAM programs are being held at more children's rec centers now, so I think it's time to shift to steadily expanding smaller events in each region.
Takahashi:
Could you tell us about any changes or positive results since you started working with Hitoshizuku, or if there's something you think we need to improve?
Mr. Anan:
We understand that we need to aggressively convey to people that children's rec centers are an important part of society. But up until this point we haven't been able to organize the massive amount of information and content that we have, so it feels like for the past 10 years we've only been able to haphazardly deliver bits and pieces of information at a time.
Hitoshizuku said we should be able to communicate to the outside world in a better, more effective manner given the amount of resources we have. Right now you're helping us organize our information so we can do just that. There was no way I could organize everything on my own, so having the outside viewpoint that Hitoshizuku brings is a huge help.
"Children are at the center of everything. Children are the main characters. Doesn't increasing the number of children who can improve their own lives lead to happiness? Making a child attend a cram school or a sports club doesn't necessarily lead to happiness. Being able to experience a wide variety of things, being able to have one's own opinion heard, the sense of accomplishment that comes from the results of one's own thoughts and actions, these are the things that are part of our everyday lives that are so important to children." This is the sort of message I want to send to people.
I don't think society will change overnight, but I've gained confidence from the recognition we've been able to achieve with JUMP-JAM, so moving forward I'd like to return to children's rec centers and get as many people as possible to understand these concepts.
Children's rec centers are our specialty, so we want to think about how we can approach social issues, implement those steps, and communicate that effectively to the outside world. I'd like more people to recognize that children's rec centers are places that can be used in times of trouble. Before going to a consultation center, first try the children's rec center and its staff members. A rec center is a place that can help you plan and deliver your program, no matter what your goals are. If you're trying to put together a group for mothers, the rec center can connect you with someone you can talk to. In order to have more people make use of the facilities, we need to get them to understand how valuable they are in the first place. Hitoshizuku, with its wide range of diverse projects, brings a different viewpoint and approach, so I'm excited to see what sort of unexpected proposals you'll come up with for us.
Even if there's no precedent in the children's market, even if the social issues are different, there are many good things that can be used for reference or imitated, so I would like you to suggest anything that you think fits what we are doing. Having more options is something that we're always grateful for.
The groups working on social issues are divided according to their own specific field and don't have much opportunity for interaction. Proposals coming from those viewpoints would be great, as well as proposals that present collaborative opportunities.
Takahashi:
Thank you very much. I'd like to make use of this time speaking with you and continue to offer proposals that address these issues. I'm looking forward to continuing our work together.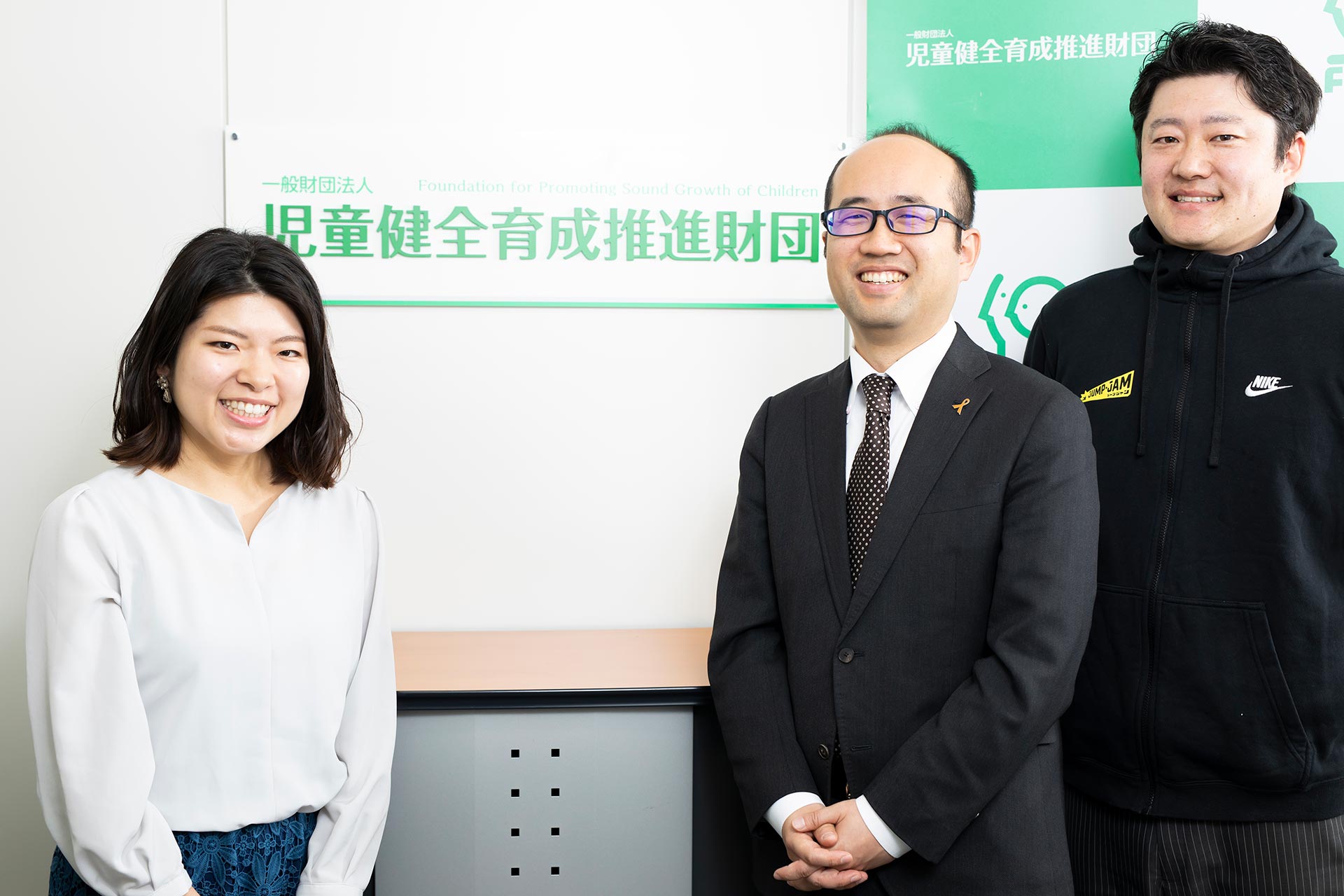 Photography: Naoki Hirabayashi / Editing: Takako Chiba
RECENT WORKS
| | |
| --- | --- |
| Name | Hitoshizuku Inc. |
| Address | 3–33 Kitanakadori Naka-ku Yokohama-shi Kanagawa 231–0003 JAPAN |
| Phone | 81 045 900 8611 |
| E-mail | info@hitoshizuku.co.jp |
President
Hiroshi Kokubo
Established
March 2016
Capital
3,000,000yen
Business
Advertising & Public Relations Agency
Planning & Produciton of Social Good Projects
Lawyer
Junna Tei / Yokohama First Law Office
Tax Advisor
Satoru Motokoide / Uniques Money Advisory
Labor and Social Security Attorney
Office Work Innovation