CASE 13
Kensaku Seki, Photographer
(June – August, 2016)
Thinking together about presenting "Kensaku Seki, Photographer" through photography exhibition publicity
Photographer Kensaku Seki presented a series of photographs he took of Bhutan's people, culture, and landscapes in 2011. Mr. Seki contacted Hitoshizuku in the summer of 2016 to consult about publicity for his photography exhibition. As he tells it, he had us follow up with tasks he couldn't accomplish on his own. We asked him to speak about his time spent with Hitoshizuku.
Through press releases and contact with the media, more people came to the photo exhibition than he would have thought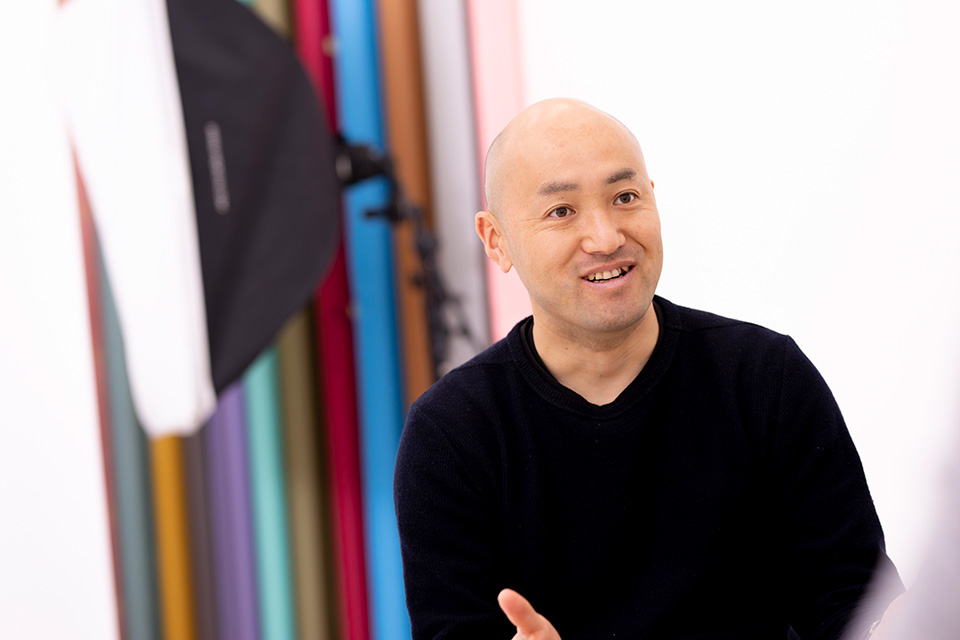 Nobuhiro Ohmori, Hitoshizuku, (Ohmori):
We consulted with you about publicity support for your photography exhibition "A Time for Festival, A Time for Prayers" held in the fall of 2016 in Konica Minolta Plaza in Tokyo's Shinjuku ward. What led you to request our services?
Kensaku Seki, Photographer (Mr. Seki):
Hitoshizuku's President, Mr. Kokubo, is someone I know through a mutual contact and met right as he was starting up Hitoshizuku. Immediately after meeting him, I got a request to photograph an event celebrating the launch of the company. After that I was asked to take the staff profile photos, and it led to me becoming a partner who would handle the company's photography needs.
To be honest, at first I didn't know what kind of company Hitoshizuku was, nor did I understand anything about what a public relations company actually does. But through the photography work I was given and the opportunity to communicate with Mr. Kokubo and the other staff members, I slowly came to get a better understanding, albeit a partial one, of what Hitoshizuku does. Around that time I got confirmation about a photo exhibition of my own work, and I felt like Hitoshizuku's services would be necessary. I didn't fully understand what they would do, but I had a feeling they would be a valuable ally to have so I decided to reach out.
Ohmori:
I see, so you thought there were a lot of different things you could consult with us about. At first, what did you imagine we could do, or what kind of expectations did you have. And did we meet them?
Mr. Seki:
Well, I didn't really have a good idea of what public relations was in the first place, so I had only a vague idea that you would tell a lot of people about my show. It may sound obvious, but as an independent photographer I end up doing all the work in order to have a show. But because of this I've always felt that there were things I had left undone. I felt like I hadn't been able to notify as many people about the show as I could have, or that I didn't do a good job of distributing the information, so that was where my expectations were.
The results were better than I could have imagined. You utilized such a wide range of connections, and sent a press release to the media. I've had a lot of exhibitions, but I'd never issued a press release. More people than I imagined came to the show, so in that sense as I expected, I was glad that I contacted you all.
Another thing, something I had never been able to complete by myself, was holding an artist talk. These sorts of events are common during a photo exhibition, but it was something that I struggled to make time for and had difficulty conveying what I wanted to say. Mr. Kokubo was kind enough to be the MC for the talk event and I think he was incredibly skillful at drawing out what I wanted to say. Having a back and forth conversation makes it easier for the audience members to pay attention, and they told me as much afterward.
Ohmori:
Along with your exhibition, you also had a photo book that was published at the same time. We decided to utilize connections to print and online media resources that were unavailable to you and introduce the book to a wide range of media contacts. This suggestion of ours was a first for you, correct?
Mr. Seki:
That's right, it was. One of the results was that media outlets that I didn't even know about were introducing my book, so in that sense it was another success.
"I wanted to discuss things a little more freely." Hitoshizuku's challenge is to clarify its services for our customers.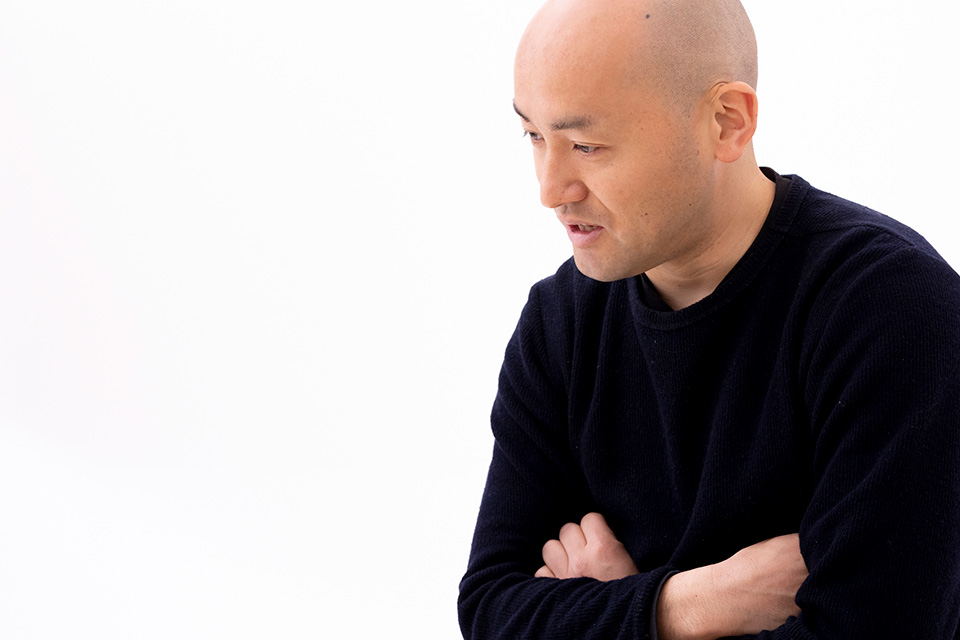 Ohmori:
This was your first time utilizing a public relations company. Was there ever a time when you felt like it was difficult to get things done, or like you had trouble expressing your opinion? I'd love to hear your candid impressions if there was something negative about the experience.
Mr. Seki:
My honest impression is that I'm glad I came to Hitoshizuku. Everyone was kind and I never felt like anyone was being overbearing. However, because Hitoshizuku seemed to be extremely busy at that time, I sometimes felt bad wanting to ask a few more questions or discuss things a bit further. To be honest it wasn't really an atmosphere conducive to speaking freely.
Ohmori:
So what you're saying is that you had some doubts, that there were things you wanted to do that you couldn't say?
Mr. Seki:
I suppose doubt was a big part of it, but in any case I didn't really feel like I could speak freely. It's like a track coach who's running with you, who's always looking at you and communicating. It's easy to ask someone like that how things are going, but in the case of Hitoshizuku, they weren't only coaching me. They were working alongside a lot of people at the same time, each with their own goals. I understood this, so when it seemed like their attention was focused elsewhere, it made it harder for me to bring things back to myself.
Ohmori:
I see. It might be that this is connected to the fact that it's difficult to understand what sort of service Hitoshizuku is actually providing. You came to us with a vague sense that we could help, but that was never clarified, and it left you worried about how much you could consult with us.
Mr. Seki:
That's right, I still feel like I don't have a totally clear picture of what exactly the service is that Hitoshizuku is providing. If there was another photographer like myself with similar concerns, it would be great if I had a clear image that I could show them and make it easy to refer others to your services.
Ohmori:
To be honest we've heard from other people as well that they're not sure how much they should ask of us. A lot of people start from the point of struggling and coming to us for help. We always want to help no matter what the situation is, but from the reverse point of view that may seem like they don't know what we're actually going to do. It's a complex issue, but a challenge that we need to embrace.
"Having someone working alongside me while also considering my career as a whole is something I still utilize in my work today."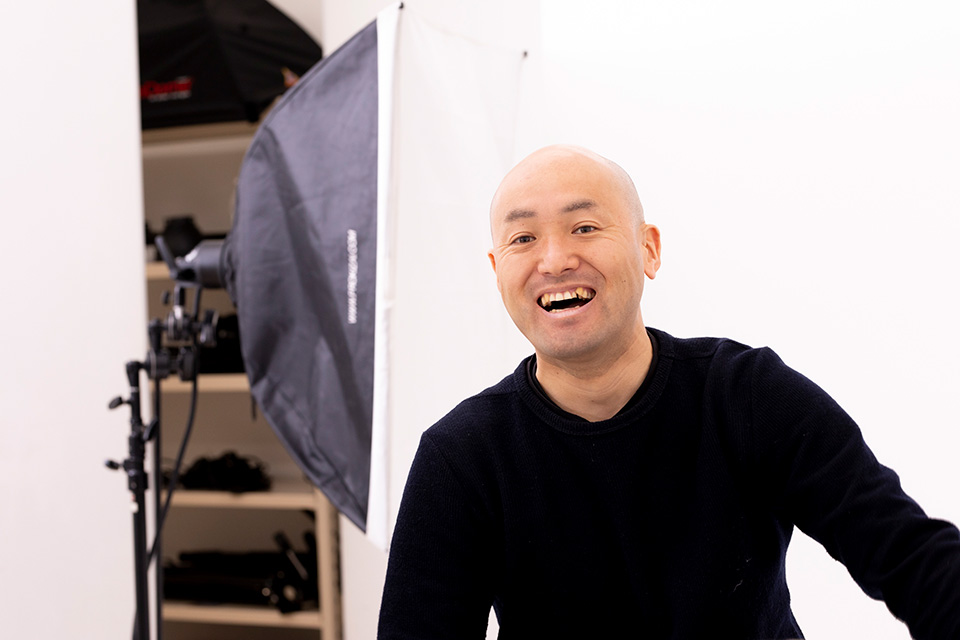 Mr. Seki:
This is probably true of most people in the field of photography, but I think just about everyone is bad at publicity. Artists and craftspeople are passionate about their work, but they struggle to get other people in the world to recognize that. I'm no different. How do I communicate to others about this thing I made? What sort of language should I use to get people to react? This is an area where I'm really lacking.
I think what encouraged me the most was that Hitoshizuku took the time to talk with me about the emotions behind my photos and how I felt when I took the pictures. It wasn't just about advertising, you and your team were thinking about what direction I wanted to take as a photographer in order to support my career. It wasn't just about publicity for that one photo show. I feel like I got so much that I'll be able to use in my work moving forward.
Specifically, I learned a lot about how to communicate with people and the importance of word choice. Before this I never thought about how I present myself, but now it's a viewpoint and an awareness that I feel like I've developed.
Ohmori:
Think back to that time. After everything was done, how would you describe Hitoshizuku?
Mr. Seki:
A partner who runs alongside you. Like a kind coach, maybe one who's a little bit overworked haha. Someone who won't negate what you're saying or doing, but rather will think of a bunch of different options. I'm also a private business owner, so there are plenty of days when I'm worried about a lot of different things. It's the same with the photo exhibition, but spending all of your time thinking by yourself usually makes things more confusing. I always think it would be nice to have someone to talk to in times like that. Someone with an objective point of view, a point of view different from my own who can offer advice. I feel like there must be a lot of individuals in a similar situation, so it would be wonderful if Hitoshizuku offered an approachable consulting service like that.
 
Photograph: Chisato Hikita / Editing: Takako Chiba
RECENT WORKS
| | |
| --- | --- |
| Name | Hitoshizuku Inc. |
| Address | 3–33 Kitanakadori Naka-ku Yokohama-shi Kanagawa 231–0003 JAPAN |
| Phone | 81 045 900 8611 |
| E-mail | info@hitoshizuku.co.jp |
President
Hiroshi Kokubo
Established
March 2016
Capital
3,000,000yen
Business
Advertising & Public Relations Agency
Planning & Produciton of Social Good Projects
Lawyer
Junna Tei / Yokohama First Law Office
Tax Advisor
Satoru Motokoide / Uniques Money Advisory
Labor and Social Security Attorney
Office Work Innovation