CASE 12
Kazuno Life Promotion Group, Kazuno City Hall Policy Planning Division
(June 2017 to March 2018)
Proposals that go beyond media exposure. A year of engaging local populations and continually building relationships.
Kazuno is a city located at the northeastern most part of Akita prefecture. To the north is Aomori. To the south, Iwate. This city plays an important role as a central point of exchange between the 3 northern prefectures of the Tohoku region. However, like many other places, Kazuno is dealing with the realities of a shrinking, aging population. Beginning in 2015, the city began taking concrete steps to address this issue by promoting resettlement. Together with Mr. Akito Abe at the center of the Kazuno Life Promotion Group under Kazuno City Hall's Policy Planning Division, we looked back over the resettlement public relations activities during 2017.
Hitoshizuku's proposals matched Kazuno's understanding of post-media exposure challenges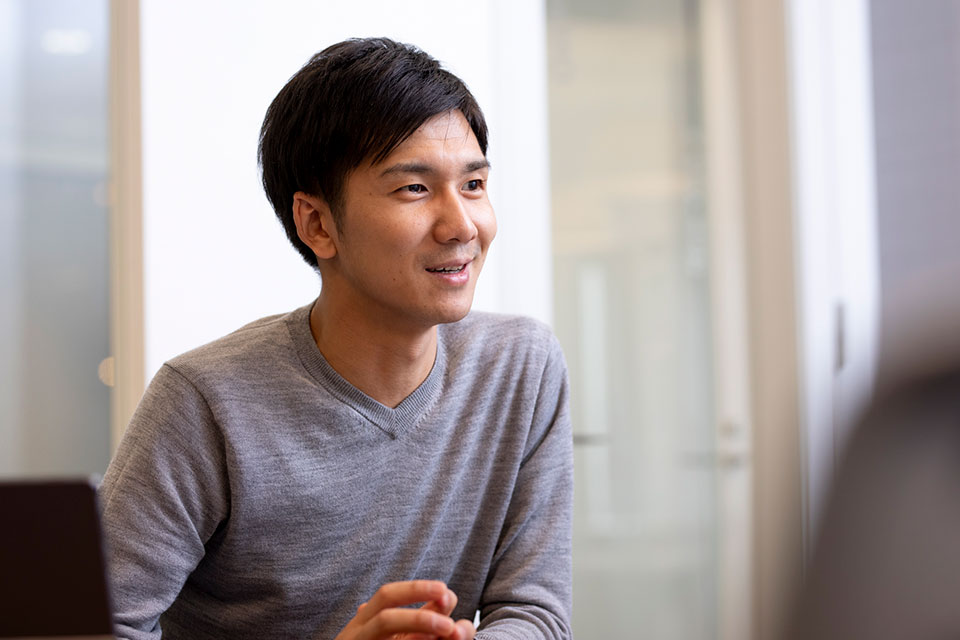 Yoko Ushijima, Hitoshizuku (Ushijima):
We worked with Kazuno City Hall staff for nearly a year to promote their resettlement advocacy program. Even before Hitoshizuku became involved, this was a program that Kazuno was actively working to develop, so I wonder if you could first speak about the steps you took and the benchmarks you set for yourselves.
Akito Abe, Kazuno City Hall (Mr. Abe):
In 2015 the city of Kazuno began to seriously focus its efforts on promoting resettlement. The backdrop to these efforts is the same as a lot of places: a shrinking, aging population. In order to continue thriving as a city, we focused on expanding our efforts to promote resettlement and exchange opportunities with the local population, all while securing places to work and organizing an environment conducive to raising children.
In more concrete terms, we created a group within the Planning Division called Kazuno Life Promotion Group which was specifically tasked with promoting resettlement. We formed a "resettlement concierge" position which made use of Japan's Local Vitalization Cooperator system. The Kazuno Life Promotion Group is staffed with city officials as well as 4 Local Vitalization Cooperators (at the time of founding) who relocated from the Tokyo metro area. This group works to spread information about the attractive qualities of Kazuno City to both locals and outsiders. Since this group is staffed with people who have relocated, we're able to support others interested in doing the same from their perspective.
Ushijima:
The resettlement concierges were all so friendly! I immediately felt comfortable talking with them when we first met. It's a wonderful group of people. You've all done a lot of hard work up until now, but what was it that you were concerned about when you decided to contact Hitoshizuku?
Mr. Abe:
We were working on making sure the resettlement concierges could smoothly assist people once they arrived, but it was the step before that, figuring out how to increase the number of people who were interested in relocating, that we were concerned about. When we first started in 2015, the supervisor at the time had previously been assigned to the tourism department, so they understood the importance of disseminating information to the Tokyo Metro Area. In our 1st year we began a publicity campaign and through the assistance of various companies at the time, we had made a lot of media contacts by our 2nd year. Even so, we still had doubts as to what kind of effect some of these efforts would have.
I was put in charge during the 3rd year, at a point where we were looking for actual results from our media publicity. I knew it was important to step up our efforts and knew we had to find new ways of promoting resettlement. In 2017 we began accepting proposals from various companies, and one of our resettlement concierges mentioned Hitoshizuku was a company that would be likely to submit a good proposal if we contacted them.
Ushijima:
I'm glad that suggestion led to us being put in contact with each other! So after 2 years of building the foundations of this program, you were looking at what to do next, correct?
Mr. Abe:
That's right. We had a goal of raising awareness about Kazuno through overall exposure during those first 2 years, which was good, but we wanted to get better at making sure our information actually reached people who were thinking about resettlement. We'd had articles posted offering Kazuno beef, or talking about interesting festivals in the area, but these were only momentary promotions and it was difficult to see how they connected to resettlement.
Ushijima:
We ended up submitting our proposal in April 2017 after receiving notification from you. Could you speak a bit about what it was about our proposal that led to it being selected out of all the others?
Mr. Abe:
Mr. Abe: I think a big reason was the way you understood the core issue that we were trying to address rather than simply answer the specifications we'd put forward. As I said before, you understood that we weren't concerned with simply increasing our media exposure.
Hitoshizuku's proposal offered a logic in line with our own feeling that media was a starting point that could resonate with people interested in resettlement. We were also attracted by the proposal to include Kazuno city locals when thinking about how to promote resettlement. Our group was entering a challenging 3rd year and rather than repeat the same thing again, we decided it would be better to choose a proposal that was more forward thinking and see where that led us.
An event in Tokyo different from the usual relocation fairs and seminars "I could tell this was going to tangibly connect to an increase in the number of people associated with Kazuno."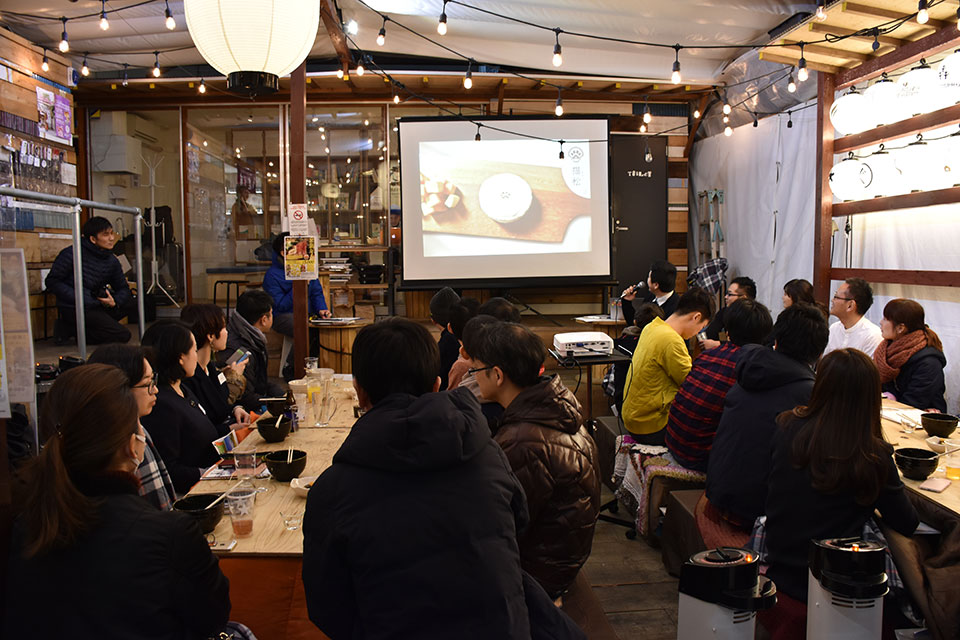 Ushijima:
In a little less than a year we did so many different kinds of promotions, including workshops with Kazuno city locals, appointments together with various media members, a press tour of Kazuno city, a PR fact book… As you look back at all of this, what approaches stood out to you?
Mr. Abe:
I think one of the biggest things was the event we had on February 4, 2018 at Tokyo's Bettara Stand Nihonbashi. (*closed March 2018) The subject was "The Second Career of a Local Vitalization Cooperator" and targeted people interested in relocating, people who were thinking about starting new local businesses, and people associated with resettlement promotion. There was a participation fee, and aside from it being a lot of fun, I think it changed the way all of us in the resettlement promotion group thought about fairs and seminars.
Ushijima:
In what way?
Mr. Abe:
Up until that point, the resettlement fairs or seminars that we'd attended in Tokyo or other cities mainly involved setting up a booth and waiting for someone to come talk to us so that we could explain things one-on-one. But with that approach, it was usually difficult to get people to come at all, and we struggled to connect that interaction with future results. We had all been thinking a lot about what we needed to do to address this.
That's why when Hitoshizuku proposed this event, we realized that there were other ways of doing things, and that this might actually have been the approach we were searching for all along. The participation fee was 2000 yen with everyone asked to order a drink, but over 30 people ended up coming and had a lot of fun drinking together and interacting. Precisely because it was a more casual environment, we were able to have much more meaningful conversations with the participants. We're still in touch with people who we met there, and I really felt it tangibly connected to an increase in the number of people associated with Kazuno. It was a wonderful event and we learned a lot from how it was run.
Ushijima:
I also heard that people from Yadokari Co., LTD who own Bettara Stand Nihonbashi actually went and visited Kazuno after the event. We were also really happy to hear that it helped foster connections.
Mr. Abe:
Right, the connections we were able to make with people at that event was a hugely important asset for us.
Another thing that stands out to me around the same time, on August 27, 2017, was when we invited Mr. Kazumasa Sashide, the editor of "Sotokoto" magazine, to hold a Kazuno Editors Meeting workshop with city locals. I think that was a really great experience.
Up until now the resettlement concierges have come to the area and one by one gone about building connections with the local population. In that sense it was good to do something directed more towards the people of Kazuno and have the resettlement group be able to explain what we were doing.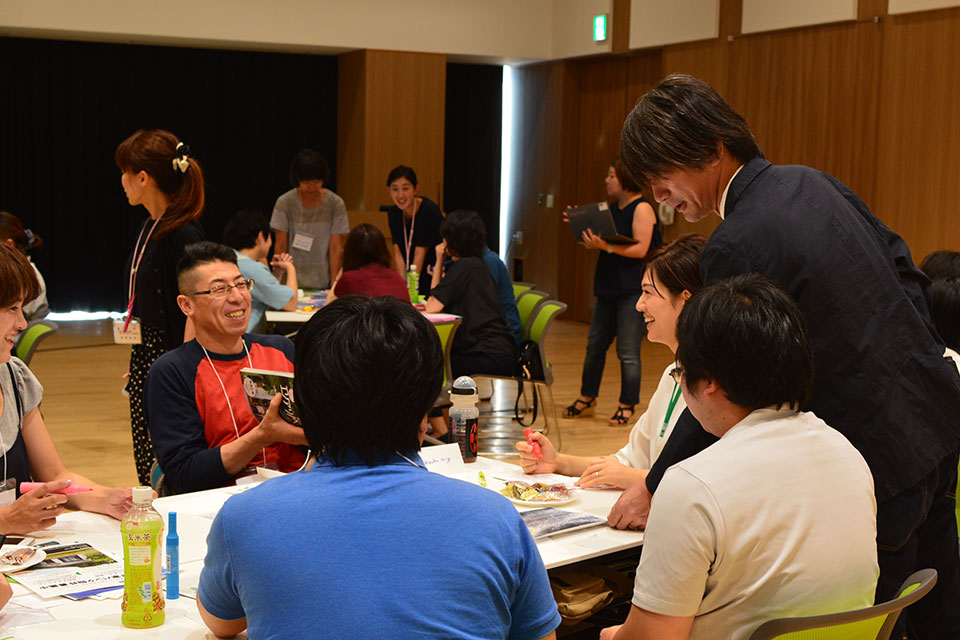 Ushijima:
At the Kazuno Editor Meeting, we created a place where Kazuno locals could speak with Mr. Sashide and rediscover previously overlooked aspects about the city. We gathered information from the participants at that event covering 3 separate themes: family environment, business startup, and leisure. We then compiled this information and created a poster which looked at the city's attractive aspects from an editorial point of view. What we came up with was completely unexpected, and communicated the appeal of the real Kazuno.
We were thinking about ways we could uncover these aspects and were considering how to proceed with promoting resettlement. Did you notice a change in your relationship with the local population after that event?
Mr. Abe:
Yes, we had a lot more people participate than I initially thought. There were lots of people that I got to know better and it made it much easier to talk with them afterward. But I felt like there was more we could have done. We had so many people who came to the event that it's unfortunate we didn't have a plan for what came next.
Ushijima:
I see what you mean. There were so many different people throughout Kazuno who came to the event that there were even some people who were meeting for the first time. The fact that all of these people could come together and engage in a discussion about the appealing characteristics of the city created a really wonderful atmosphere. We also wish we could have been able to create a community for those people. It's something we need to address.
Mr. Abe:
Creating a local community is still something that we need to address, but thanks to the Kazuno Editor Meeting we were able to make a connection with Mr. Sashide, the editor of "Sotokoto," and that has been a big turning point for us. Taking what he said and the workshop itself, all of us in the resettlement group were able to recognize the importance of increasing the number of people associated with the city, and that in turn connected to our current project of building relationships with those sorts of people. Mr. Sashide still gives us regular advice and attends events.
Ushijima:
When you talk about people associated with the city, you mean people who are at a stage prior to resettlement, right?
Mr. Abe:
Yes. Every part of the country is focused on trying to convince people to resettle in their towns or cities, so in a way we're all competing for the same group of people. We'd reached a breaking point and knew we needed to find new ways of reaching out to people. Through the year we spent with Hitoshizuku, we learned that instead of simply telling people they should move to Kazuno, it was better to approach people from a variety of different angles. From that experience we were convinced that we needed to create a community that connected locals with people who could potentially resettle, which has led to our current work.
The "Kazuno City Fact Book" is an outcome we still use to this day that the media loves as well.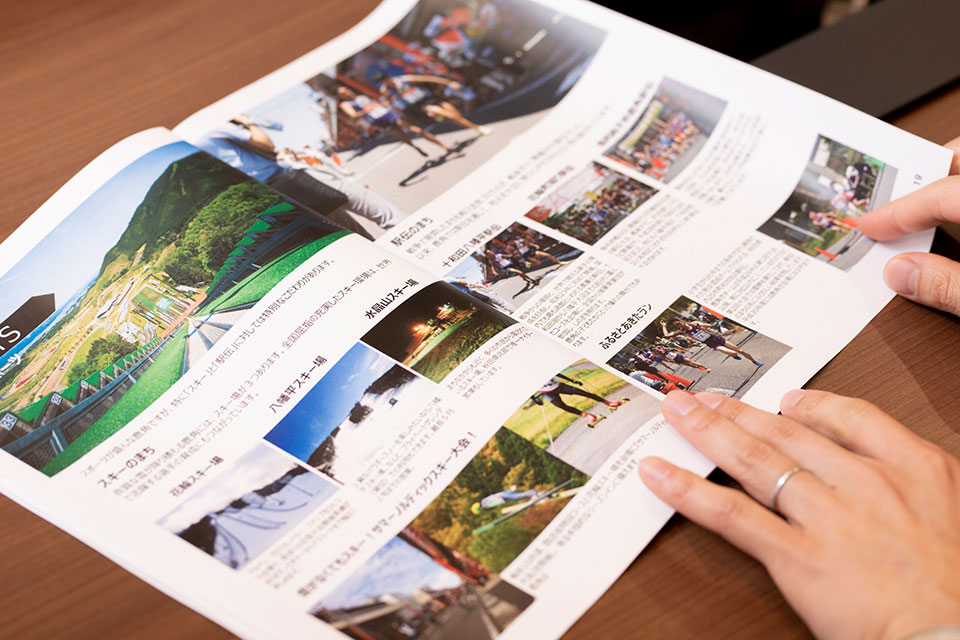 Mr. Abe:
The Kazuno City Fact Book you made for us is something we're still using. Having an outside perspective verbalize the attractive aspects of our city that we'd come to take for granted has made communicating with others, particularly in the media, much easier. The other day a media member actually told me that the fact book was a huge help with their work. And of course, handing over a bunch of different pamphlets makes it difficult and time-consuming for the other person to really understand the overall picture. You also made the fact book easy to update, so I think it's something we'll be using for a long time.
Ushijima:
I'm glad to hear it. We didn't want to just compile previously existing information, so we actually went to the different locations to gather material and experience things for ourselves. I hope it conveys the passion we had for the project.
Thanks for telling us your thoughts about the Kazuno City Fact Book, events, and workshops. Is there something regarding Hitoshizuku that you wish we had done differently?
Mr. Abe:
If I had to say one thing, it would be about scheduling. We had appointments with a lot of different media members while we were in Tokyo, but sometimes we wouldn't know who we would be meeting until that day.I know it's because we were adjusting our schedule according to theirs and sometimes things would overlap, so in some ways it's unavoidable.
Ushijima:
It was really tough to align your schedule, the rotating media members' schedules, and the Hitoshizuku members' schedules. There were events and projects going on at the same time, which complicated things further. Moving forward we need to be better at notifying which media members have been contacted and where we are in the overall process.
Mr. Abe:
Still, looking at the year as a whole, I feel like you did so much more for us that we expected. There was a high level of comfort and connection, and I personally had a lot of fun working together. My section manager, Mr. Abe, said that what we did set us apart from what had been done previously.
Right now we're starting to clearly see the population shrink in Kazuno, and I think more and more people are understanding the danger we face. If the population keeps shrinking, what will happen to us? The locals want to be at the center of addressing this issue which is something that I don't think would happen in a big city. It's obviously a challenge, but there are good aspects to it as well.
Ushijima:
Spending a year working together made me fall in love with Kazuno. I'm looking forward to seeing what you all do next, and whether it's through work or otherwise, I hope we can continue to stay in contact. Thank you very much.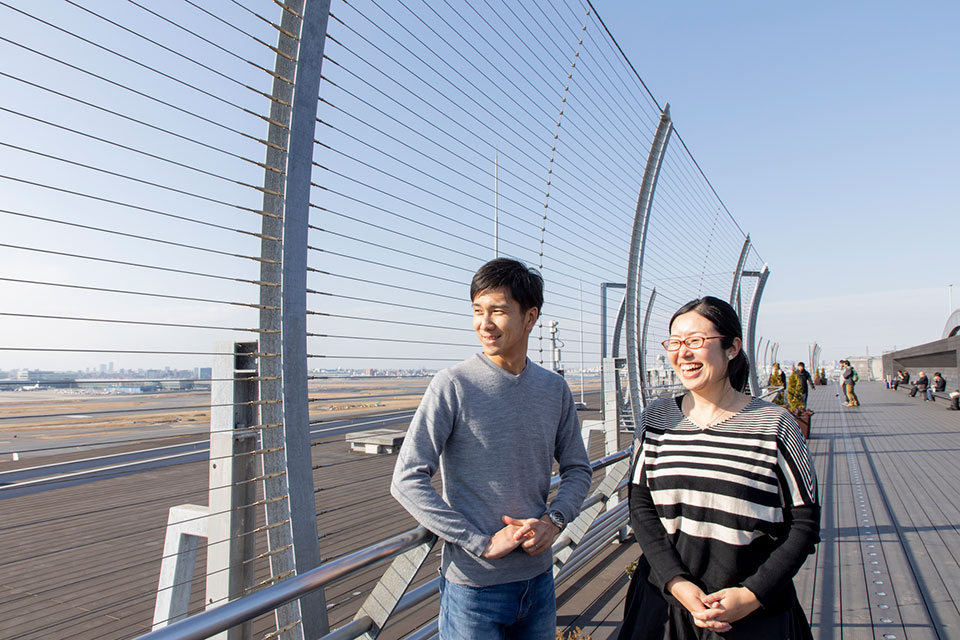 Photograph: Chisato Hikita / Editing: Takako Chiba
RECENT WORKS
| | |
| --- | --- |
| Name | Hitoshizuku Inc. |
| Address | 3–33 Kitanakadori Naka-ku Yokohama-shi Kanagawa 231–0003 JAPAN |
| Phone | 81 045 900 8611 |
| E-mail | info@hitoshizuku.co.jp |
President
Hiroshi Kokubo
Established
March 2016
Capital
3,000,000yen
Business
Advertising & Public Relations Agency
Planning & Produciton of Social Good Projects
Lawyer
Junna Tei / Yokohama First Law Office
Tax Advisor
Satoru Motokoide / Uniques Money Advisory
Labor and Social Security Attorney
Office Work Innovation